'Sushi doughnuts' are the prettiest food mashup to invade Instagram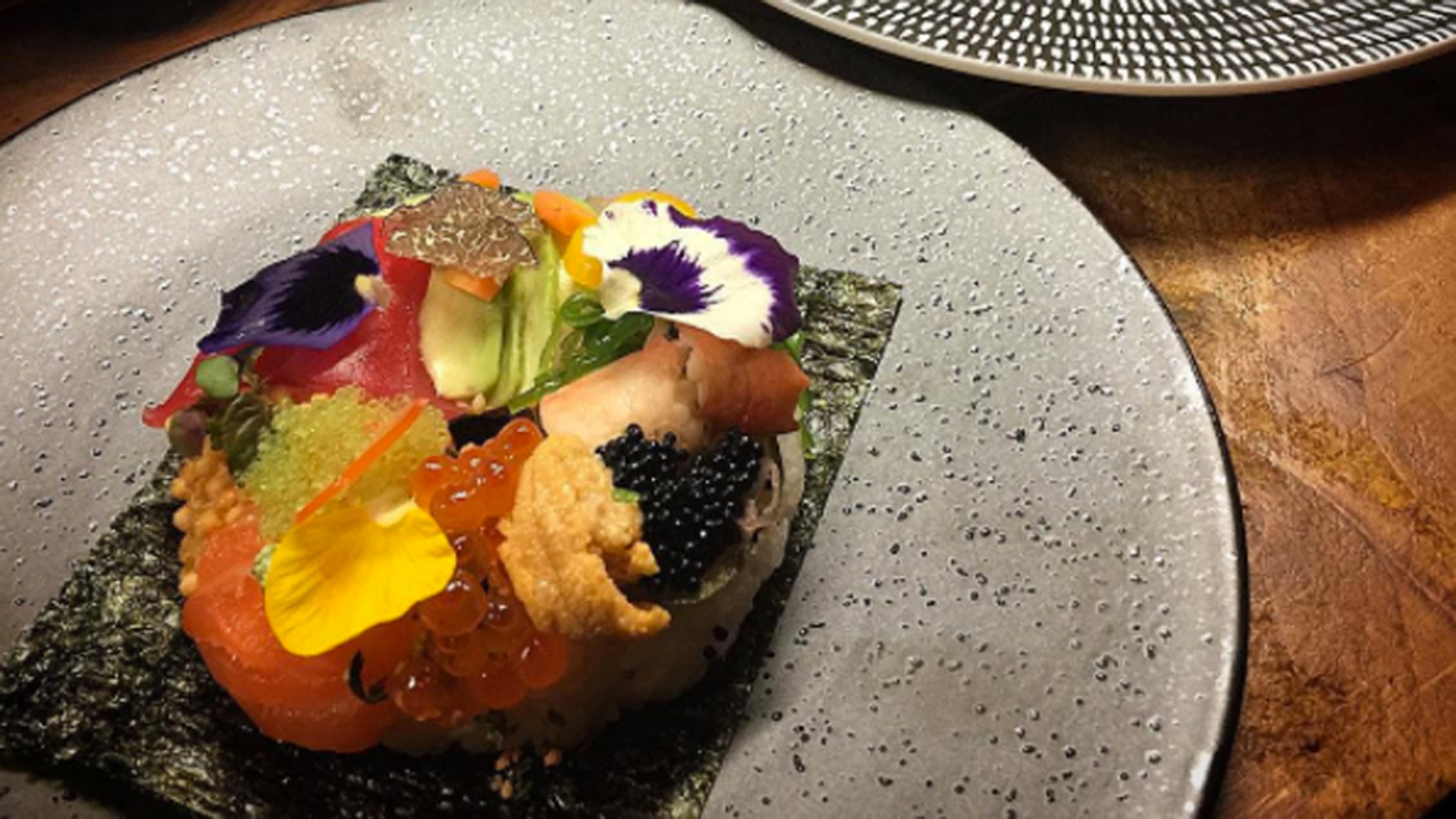 The world is full of crazy food mashups, but it's pretty hard to miss this wildly colorful creation. Behold the sushi doughnut.
The basic concept of a sushi doughnut is simple: White rice and seafood are molded into a ring shape, then more fish is artfully arranged and piled high on top of the rice. It's basically a beautiful circle of sushi, which explains why the craze is especially popular among Instagram users.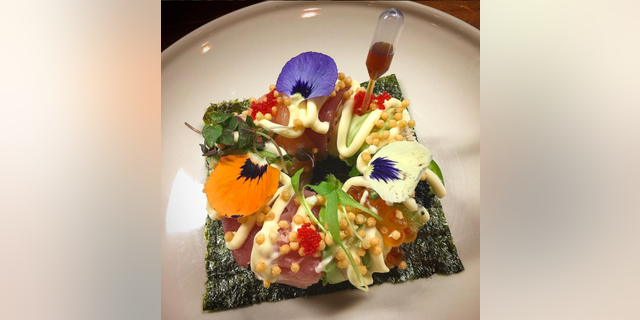 Though the first sushi doughnut posts started appearing last summer, some of the most extravagant examples — and maybe the most share-worthy — can be found at Miami hot-spot NaiYaRa, where executive chef Danny Khoetchapalayook is taking the dish to a new high-end level.
LOS ANGELES DINERS BEING DUPED BY WIDESPREAD SUSHI SCAM, UCLA STUDY CLAIMS
Khoetchapalayook tells Fox News he was inspired after seeing similar recipes online, but he's raising the bar with premium ingredients like uni (sea urchin), lkura (salmon roe), taraba kani (king crab) and even-non traditional items like shaved black truffle — with the cost of his intricately designed doughnuts hovering around $25 apiece.
"We don't want to have a standard tuna doughnut being served," explains the chef. "We want to create a NaiYaRa specialty, which is a selection that is pleasing to the eye and palate."
But where did this food trend really start?
Like many viral posts, it can be hard to pinpoint an exact origin but New Zealand-based recipe blogger and cookbook author Sam Murphy considers herself to be the godmother of the sushi doughnut after developing a fish-free version last summer. She later shared a video tutorial on her Instagram account SoBeautifullyReal.
As she tells Fox News, Murphy got the idea for a sushi donut after a similar dish she created last year — a vegan sushi burger — went viral overnight.
GILDED SUSHI ROLL MAY BE MOST EXPENSIVE EVER
"After purchasing some donut molds, I thought it would be a fun idea to mold some sticky sushi rice in them and decorate it … I hadn't seen them done anywhere," says Murphy.
"I didn't think much of it at the time as it was simply just for fun, but not long after posting on my Instagram [the posts] took off and I saw many recreations — both with fish or without — and even a few crazy colorful ones where users had colored the sushi rice with natural food dye," she adds.
The dish has now become so popular, that sushi doughnuts are popping up on food blogs, and Instagram accounts from all over the globe, with more and more restaurants eager to embrace the fad.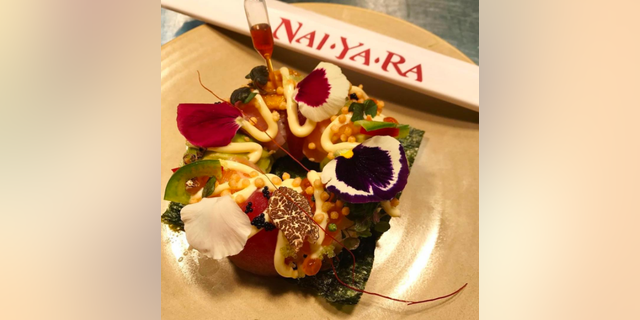 FOLLOW US ON FACEBOOK FOR MORE FOX LIFESTYLE NEWS
But while Khoetchapalayook, of NaiYaRa, continues to push the sushi envelope with his over-the-top creations, he credits Jiro, the famed Japanese sushi chef from Tokyo, as the father of sushi-- and his ultimate inspiration.
"Jiro has set the standard for sushi chefs around the world," says Khoetchapalayook.
"I may make extravagant Japanese fusion dishes like the doughnut, toro tartare and our specialty sushi dishes, but I always keep in mind the standards, traditions and quality that has been set by Jiro."