Super expensive champagnes to pop during the holidays
Lily Bollinger, of the House of Bollinger Champagne, once famously said, "I drink Champagne when I'm happy and when I'm sad. Sometimes I drink it when I'm alone. When I have company I consider it obligatory. I trifle with it if I'm not hungry and drink it when I am. Otherwise, I never touch it — unless I'm thirsty."
Over the centuries, kings, queens, concubines, and generals have followed suit and coveted champagne for its luxury, style, and taste.
This passion for bubbly has never waned and today's rich and famous have made it their drink of choice when nothing but the best will do. That being the case, they are willing to pay exorbitant sums for the pleasure of a glass or two. Unlike non-vintage (and quite a few vintage) Champagnes whose prices reflect market share and quality, the cost of the most expensive Champagnes is influenced equally by rarity as well as quality; the fewer the bottles made, the higher the price.
The bubbly drink has always been associated with festive occasions-- especially around the holidays.
Here are some of the world's most expensive Champagnes — maybe the most expensive ones — ready to be put on your ice-bucket list, arranged by price from "low" to high.
1. Goût de Diamants, 19-Carat Bottle - $1.8 million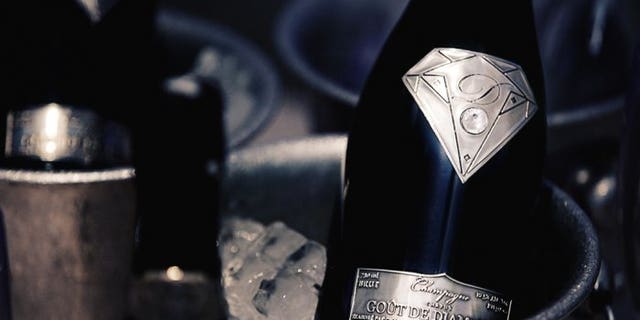 While the brut-style blend of chardonnay, pinot noir, and pinot meunier grapes offers a floral, refreshing, and creamy taste, it's what's on the outside of the bottle that made this wine so pricey. For this client, the bottle sported an 18-carat solid white gold label inset with a flawless 19-carat white diamond.
2. 1928 Vintage Krug - $21,200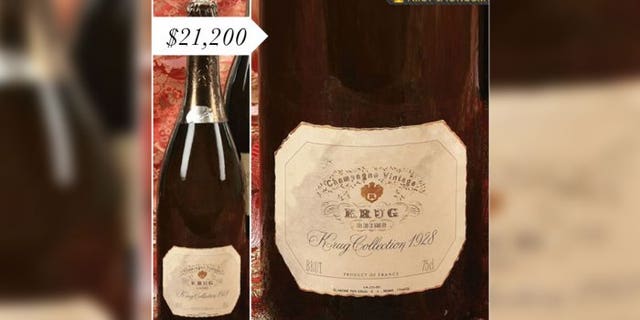 This Krug is onsidered one of the finest Champagnes ever made. Serena Sutcliffe, MW, tasted the wine in 1999 and her notes described it as a wine of "medium gold color. Fabulous bouquet of vanilla ice (remember the first fermentation in wood). Deep dimensioned with bready notes, 'sweet' and ripe on the palate, soft yet big."
3. Moët & Chandon Dom Perignon Charles and Diana 1961 - $4,309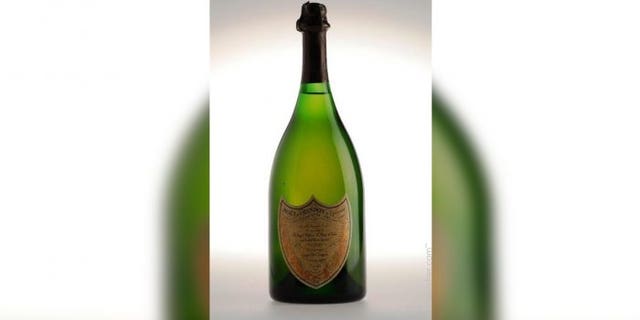 To serve at their wedding reception, the 1961 Vintage (representing the year of Diana's birth) Cuvée Dom Pérignon was selected and the Champagne house's last remaining 99 bottles and 12 magnums were brought over from France for the occasion. After the wedding, most of the royal family believed all of the Champagne was consumed that day, but it was discovered a few of the magnums turned up and were auctioned off. One in America sold for $4,309.
4. NV Boërl & Kroff Brut Rosé - $2,198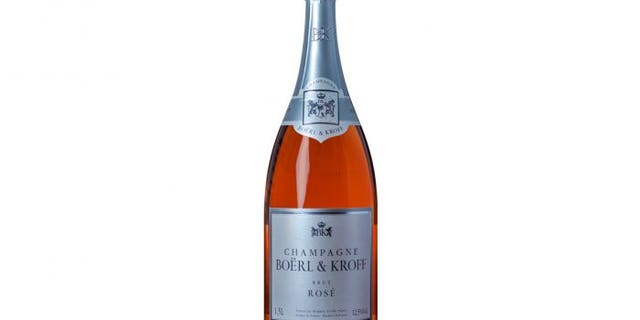 Champagne Drappier is one of the oldest and most respected Grand Marque houses in Champagne. Wine has been made in its part of the region, the Montagne de Reim,s since the Roman era 2,000 years ago.
5. 1998 Krug Clos d'Ambonnay Blanc de Noir - $2,000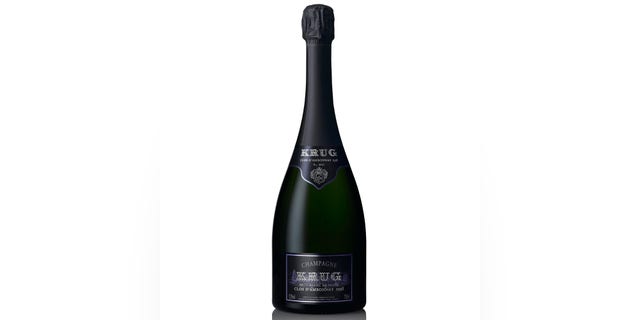 Among Krugists (Krug collectors and specialists) and Champagne connoisseurs, Krug reigns supreme. It is only produced in small quantities, so it's no surprise that it shows up on this list more than once. Two recent Champagne vintages stand out for their quality: 1996 and 1998 ‑— prized especially in Krug's vintage Ambonnay. This tiny clos vineyard of about 1.7 acres located in the grand cru village of Ambonnay is famous for producing the region's greatest pinot noirs, and that is the sole grape used to produce this vintage blanc de noir. Each year, Ambonnay yields a mere 4,700 bottles of blanc de noir. (But you can score a discount from PlumMarket.com)
Check out more of the world's priciest bottles of bubbly.
More from The Daily Meal
10 Drinks You Should Never Have After Dinner, and Why
12 Things You Never Say to a Bartender
10 Champagnes That Won't Break the Bank