Subway worker 'shattered' vegan customer's 'world' by explaining mayonnaise has eggs in it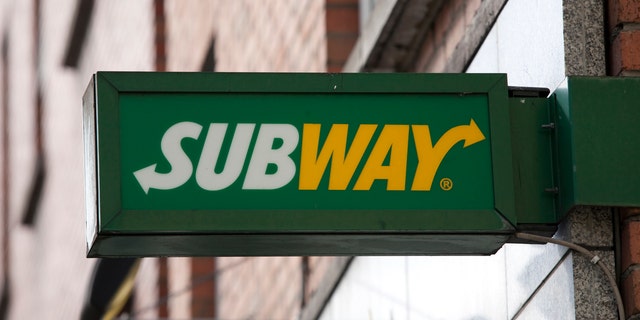 A Subway restaurant worker is claiming that he educated a vegan customer about how mayonnaise was made after she ordered her sandwich with the condiment. But her response to the lesson is what is confusing some people.
The worker – identified as Gabriel Caulfield-Bohlken – said a customer walked into his store and ordered a Veggie Delight sandwich.
"As I went to get the bread she asked me if I could change my gloves cause (sic) she was vegan and I had been handling meat. I did that, no problem, perfectly reasonable request," Caulfield-Bohlken said in a Facebook post that has 66K likes and more than 43K shares.
VEGAN MAN RIDICULED ONLINE AFTER PUBLICLY SHAMING WOMAN FOR BUYING CHILD ICE CREAM
"I get her bread, toast it and put all the veggies she wants on it, I start to wrap up her sandwich when she says, 'can I get some mayo?'" he continues in the Facebook post.
The employee goes on to say he thought the customer was making a joke in the now-viral post.
"I look at her, she's looking at me, I pick up the mayo, I'm waiting for her to be like haha jk," he wrote, before telling the woman "You know mayonnaise has eggs in it right?"
"N-no it doesn't, I get mayo every time, are you sure?" Caulfield-Bohlken wrote that the customer said.
"I felt so horrible, she stood there with such a distraught and defeated face, I had shattered this poor girl's world," he wrote.
Caulfield-Bohlken said he explained to her that mayo is made with eggs and then asked if she would like it anyway -- to which she said yes.
FOLLOW US ON FACEBOOK FOR MORE FOX LIFESTYLE NEWS
The vegan woman then paid for her sandwich with mayo and walked out, he wrote.
The fact that she still ordered the sandwich has some people online calling her a "traitor" and saying she "did not do her research."
"Don't understand that once she knew the mayo wasn't vegan, she still wanted it on her sandwich!!!
Makes no sense at all!!" one wrote on Facebook about the customer's reaction.
"Only vegan online," another wrote in the comments.