Subway tries for healthy with new antibiotic-free rotisserie-style chicken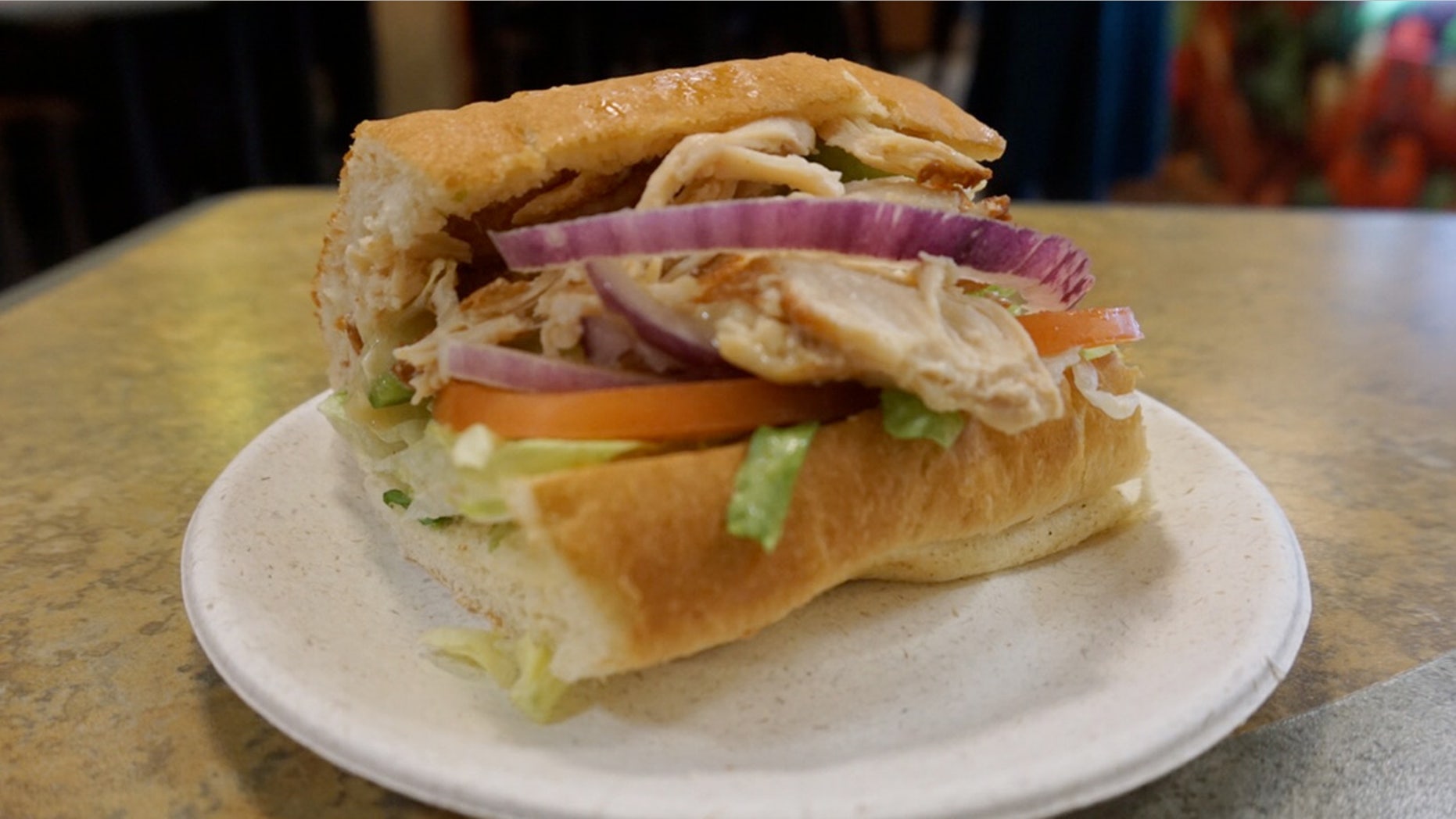 Subway's' motto of "eat fresh" is getting new meaning with an upcoming lineup that includes antibiotic-free meat.
In October, the sandwich chain announced it was planning to follow other fast-food spots like Chipotle and Panera in ridding itself of antibiotics, but the talk has now turned to real products you can sink your teeth into.
Starting March 1, Subway will release a rotisserie-style chicken that is not only a new flavor, but also the first of their antibiotic-free poultry. The new chicken is slow-cooked chicken breast that will be hand-pulled in restaurants and available on any sandwich.
This will be followed up on April 1 with all of Subway's chicken strips being free of antibiotics.
At a press event Thursday introducing the new items, Subway says it is starting with chicken for practical reasons. The life span of a chicken is shorter than other meat, and as such the process for transitioning the supply was easier.
The goal is to move to antibiotic-free turkey within the next two or three years and beef and pork antibiotic-free by 2025.
For the moment the changes are only in the U.S. and the change is not expected to alter pricing, but since Subway runs on a franchise-owned model it will be at the discretion of each individual store.
And they anticipate more changes to come. While Subway representatives wouldn't comment on specific ideas - such as going organic or using cage-free products - they said they are always trying to gauge what their customers want.
Subway Global Dietitian Lanette Kovachi, RDN noted that "consumers care about the positive nutrition in the food. There's definitely always a look to what the food stands for. So with the antibiotic-free push, it was something that our customers wanted."
In January 2015, Subway began selling chicken without artificial flavors or preservatives and the chain also pledged to remove artificial ingredients from its sandwiches, soups and cookies by the end of 2016.
The move comes as other big fast food chains continue to lure away customers who are increasingly enamored with fresh, natural or local ingredients.
According to the American Customer Satisfaction Index, Subway stood at 77 in August, a 1.3 percent decline from the previous year and a 6 percent fall from three years ago.
The chain that built itself on being healthy is now moving to catch up--in a big way.
The rotisserie-style chicken will be available for $4.75 for a 6-inch sub and $7.75 for a Footlong. It will be offered along with the current grilled chicken strips, which will be antibiotic free as of April 1.