Study shows toddlers are getting coffee from parents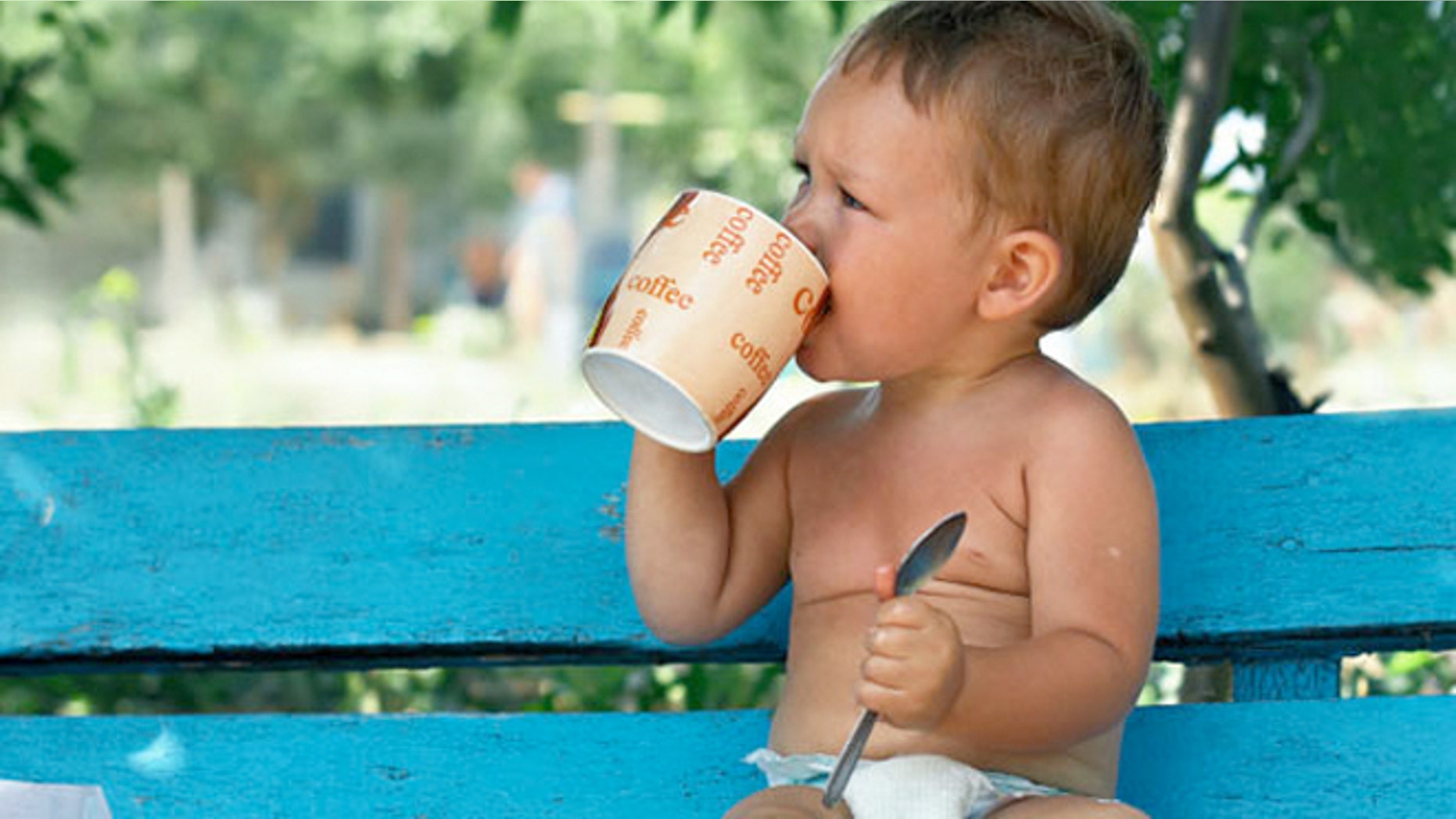 Next time you're at the coffee shop, it might not be a great idea to let your toddler have a sip of your latte.
A new study reveals that 15 percent of Boston toddlers drink up to four ounces of coffee a day.
Infants and toddlers of Hispanic mothers were more likely to drink coffee than those of non-Hispanic mothers, and girls were more likely than boys to drink the beverage, according to the study.
These beany babies likely come from families where coffee consumption is a cultural norm. Residents of Cambodia, Australia and Ethiopia commonly give coffee to their children even before their fifth birthday, according to the conducted by the Boston Medical Center.
The study's author, Dr. Anne Merewood, an associate professor of pediatrics at Boston University School of Medicine, says while she was surprised by the findings, the practice does make cultural sense. "I'm English and I've been drinking tea since I was a very small child," she said. "It's a cultural thing, they just feed the baby what everyone else is eating."
Yet, health professionals say that the practice is putting them at risk of addiction, obesity, diabetes, depression and, obviously, sleep problems.
Kids "aren't merely small adults," Alyssa Rumsey, a registered dietitian in New York and a spokeswoman for the Academy of Nutrition and Dietetics told the Daily News.
The health research on babies and brew is scant, though one study found that 2-year-olds who drank coffee or tea had three times the risk of obesity, possibly because those drinks make kids crave more sugary beverages or simply because kids rarely drink coffee black.
Caffeine-free "babyccinos" –which are usually flavored steamed milk topped with whip cream – have cropped up on menus in coffee shops around the country.
Starbucks, the country's largest coffee chain, has for years been criticized for trying to lure kids to drink sweet, caffeinated beverages, and insisted that it does not market to children.
Meanwhile, a recent report, published in the journal Pediatrics, finds that 17- and 18-year-olds are consuming almost double the amount of caffeine from coffee compared with a decade earlier. And increasingly, younger tweens and teens, ages 12-16, are getting more caffeine from coffee, too.
While the Boston Medical School study doesn't say where the coffee is coming from, or if it's even decaffeinated or not,  Merewood notes that more research is required to measure its impact on toddlers.
"Given what the current data shows about the effects of coffee consumption among children and adolescents, additional research is needed to better determine the potential short- and long-term health implications of coffee consumption among this younger age group in Hispanic and other populations," said Merewood.