Stuck with a Keurig Kold? SodaStream will give you a free machine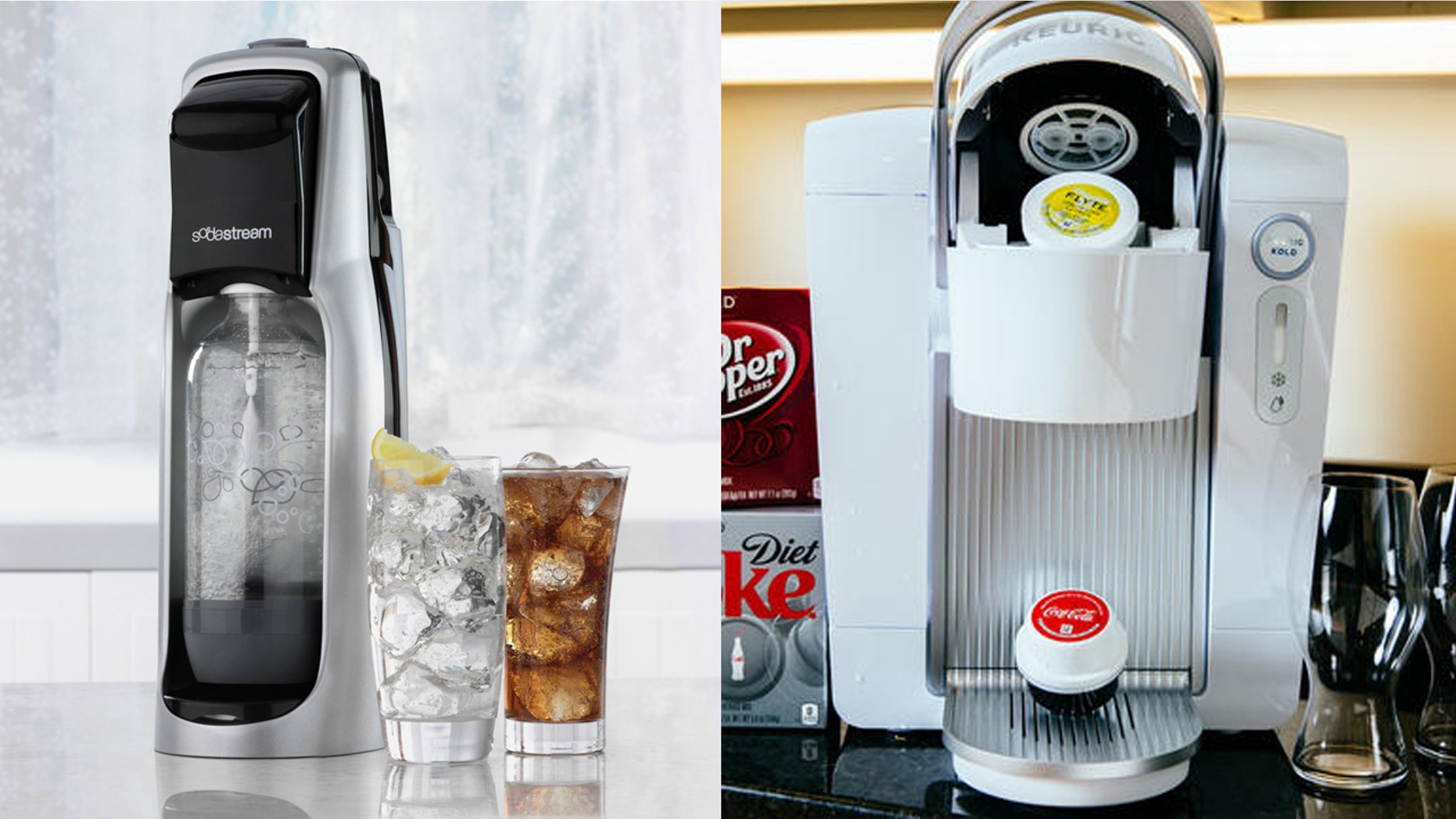 If you're one of the few people that bought a Keurig Kold, the news of its discontinuation may have come as a surprise.
But now just one question remains: What are you going to do with that clunky machine when you run out of Kold pods?
Keurig Kold competitor SodaStream doesn't want Kold's users, well, left out in the cold. Shortly after Keurig announced the discontinuation of cold-beverage maker, SodaStream stepped in and said it would be offering a new sparkling water maker to any Kold owner who snaps a selfie of themselves with the machine. It's really that easy. Kold owners have until June 30 to take advantage of the offer.
According to a spokeswoman for the company, owners of the discontinued Kold machines should e-mail a photo of themselves with the machine and their name, address, phone number and their Kold machine's serial number to info@sodastreamsupport.com.
SodaStream will send out a promotional code that can be redeemed at www.sodastreamusa.com for a free Fountain Jet machine (which retails for $79.99)—you only have cover shipping and handling costs.
Unlike Keurig machines, SodaStream doesn't use pods, instead users create beverages from soda and fruit-flavored concentrates—which the company says is better for the environment, and better for consumers' wallets.
In a press release, SodaStream's North American president Doug Pritchard took a few digs at Keurig, saying his company was inviting "disappointed Kold users to enjoy fresh sparkling water at home every day." Pritchard also reiterated that SodaStream "offers an environmentally friendly and economical solution that we're certain these people will enjoy for many years to come."
Critics have derided the Kold machine's high cost-- it retailed for between $299 and $369.99-- with drink pods costing between $1.12 and $1.25. One bottle of SodaStream concentrate retails for $6.99 and makes at least 36 servings, depending on how much product you use.
The Fountain Jet, however, won't make a Coke-branded product, but popular soda flavors like ginger ale, root beer, black cherry cola and a variety of fruit flavors are available.