Starbucks to open 6 stores in Disney theme parks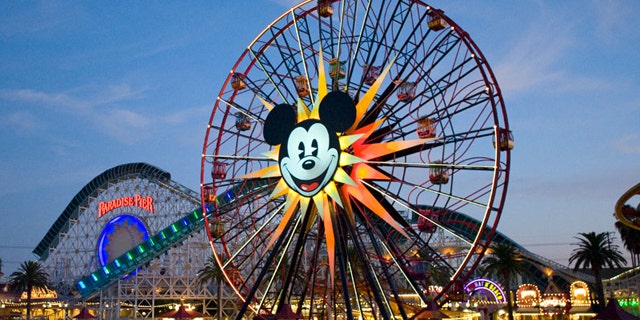 Starbucks is about to perk up "the happiest place on earth."
The Seattle-based coffee chain on Monday is announcing a partnership to open a store inside each of the six Disney properties in California and Florida.
The first will open this summer at Disneyland California Adventure in Anaheim. The other locations will be at the nearby Disneyland Park and at the parks in Orlando, Fla. – Magic Kingdom, Animal Kingdom, Hollywood Studios and Epcot. The companies are still finalizing when the remaining stores will open.
Starbucks Corp. and Walt Disney Parks and Resorts, a unit of The Walt Disney Co., did not disclose the financial terms of the deal.
The companies said each of the Starbucks stores at Disney will be designed to blend in with the property. Passersby might have to look twice to notice that it's a Starbucks.
At Disneyland California, for example, the store will be called the Fiddler, Fifer and Practical Cafe, after the characters in the Three Little Pigs. The Starbucks logo will not be posted outside, although the name will be printed vertically on posts on either side of the entry way.
The cafe will be located near the park entrance, which is designed to conjure an idealized version of a Los Angeles neighborhood where the animator Walt Disney lived during the 1920s and 1930s. The inside of the cafe will be decorated with Spanish tiles, stained glass and dark wood paneling to fit that theme.
Baristas will wear aprons that Disney says will match the decor, rather than the forest green aprons employees wear at other Starbucks. The cups will also be co-branded. In addition to the full Starbucks menu, the coffee chain said its stores may offer a "Mickey Mouse cookie or two."
Starbucks also opened a store in Disney Village at Disneyland Paris in June 2009. But this is the first time the coffee chain will have a store inside the theme park.