Starbucks opening café staffed by deaf baristas in Malaysia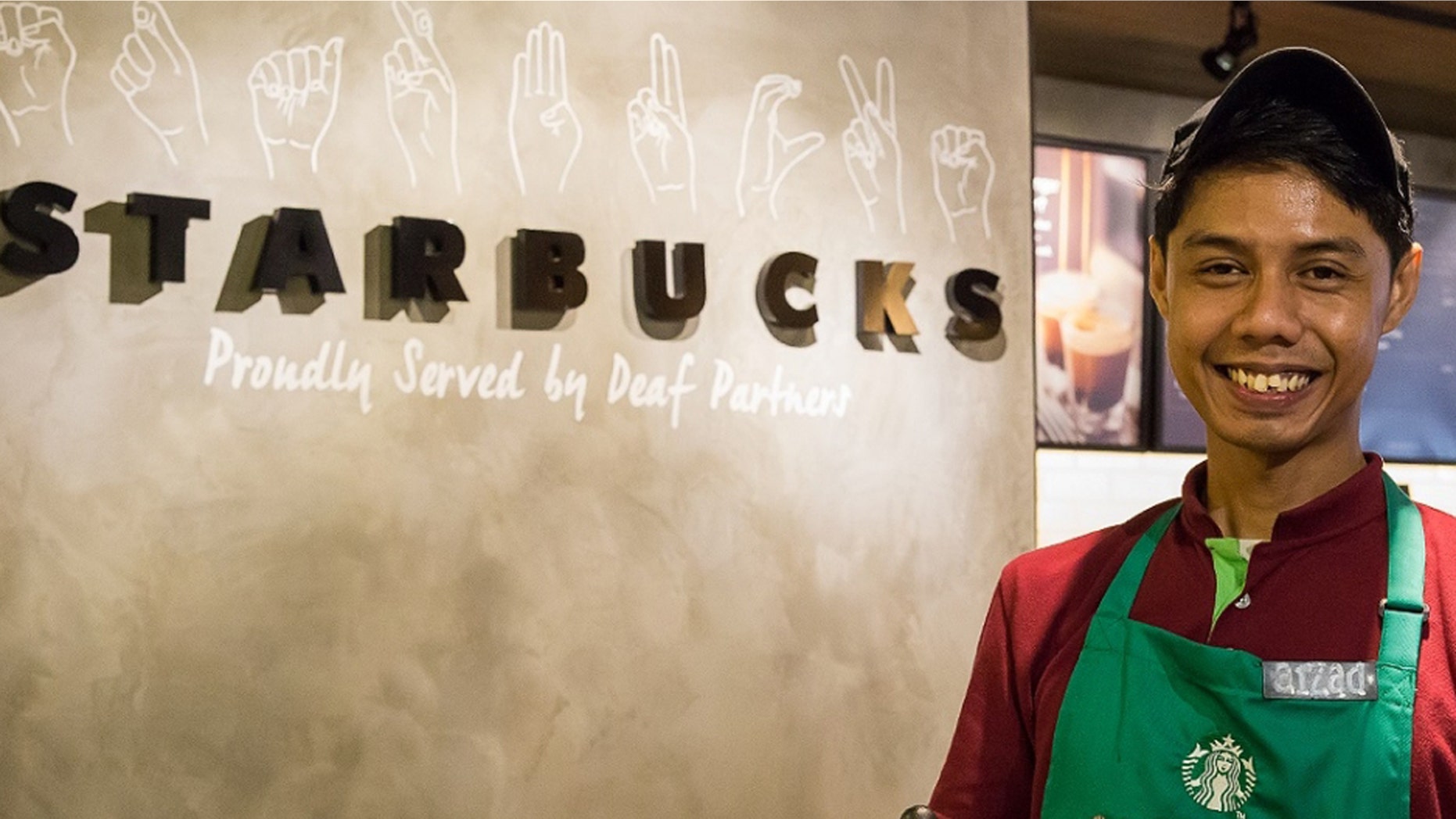 Ordering meals at a fast food restaurant should be easy. But for millions of people with disabilities, the process can be hassle—or even downright humiliating.
Starbucks has announced what may be a food industry first among big chains in an effort be more inclusive to those with disabilities. The coffee shop is opening a café in Malaysia dedicated to employing baristas who are deaf or hard of hearing.
The initiative is in partnership with  The Society of Interpreters for the Deaf (SID) to promote opportunities for the Deaf throughout the country.
"We are proud to be working with Starbucks to provide job opportunities for Deaf people," Alvin YM Wong, Malaysia SID chairman, said in a press release. "Through Starbucks, these Deaf partners are trained and empowered to move forward in their careers, which will give them a sense of pride and accomplishment in the long run."
And the store is open to all coffee lovers.
All customers will be able to order via sign language or through a digital kiosk where you can check your card balance for any rewards and request drinks. The barista will key in the order on a point-of-sale dual screen (think a Square-enabled tablet), so customers can double check that their beverage order-- and name-- is accurate.
Instead of hearing a name called out, customers can check a digital board display above the pick-up counter to see when an order is ready.
The store will employ 10 Deaf partners and three hearing partners—Starbucks calls its employees partners. SID provided the coffee chain with two sign language interpreters to translate during hiring, training and coaching for the Deaf. The interpreters will also teach sign language to hearing employees.
The store's shift manager, Mohammad Aizad Bin Ariffin, is Deaf.
"Since I joined Starbucks three years ago as a barista, my goal has been to become Starbucks Malaysia's first Deaf store manager and after my recent promotion to shift manager, I'm well on way to achieving this dream," said Ariffin. "It's an incredible feeling to share my journey and help develop other Deaf partners."
FoxNews.com contacted Starbucks to learn whether the initiative will come be expanded to any U.S. locations.
In February, a barista in Virginia made headlines for her kind gesture to learn American Sign Language to better serve a deaf customer.