Starbucks begins testing cashless stores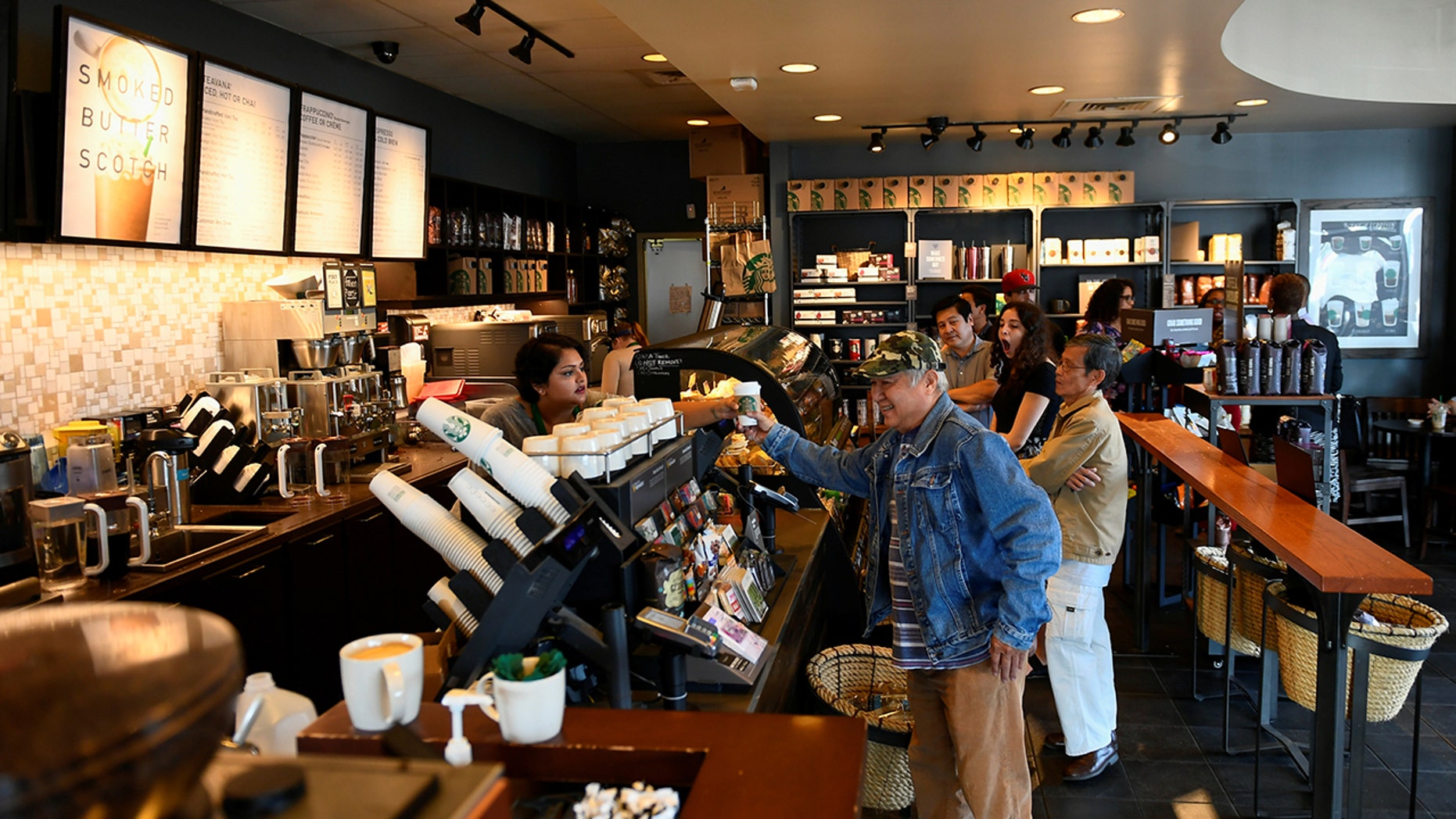 If you're planning on a quick caffeine-fix at Starbucks, better leave your cash at home.
The ubiquitous coffee chain has started testing the cashless system at a location in its hometown of Seattle, WA. The store will now only accept card and phone payments.
STARBUCKS BARISTA GETS HELP FROM STATE TROOPER WHEN SHE COULDN'T FIND CHILDCARE
The testing site – located inside the Russell Investment Center, Food & Wine reports – converted to cashless on Tuesday. The coffee giant has not commented on how long the test will last, but has confirmed that this is the only location currently testing the new system.
"The test will help us understand how cashless forms of payment may impact our customer experience," a Starbucks spokeswoman told the Seattle Times.
The reason behind the move is to speed-up the transaction time, which as anyone who has ever been to a Starbucks Monday morning knows can get a little bit long.
The new method also reduces the risk of thefts by getting rid of physical exchange of money, and eliminates bank runs.
FOLLOW US ON FACEBOOK FOR MORE FOX LIFESTYLE NEWS
The company has continued to see growth in its mobile app, which allows customers to order and pay ahead. Starbucks has reportedly encouraged patrons to use the app over paying at the store, with a posted sign referencing credit cards, instructing people to "Skip the Chip."
Starbucks is just the latest to jump on the growing trend of cash-free spots. American Airlines recently transition to the system at Miami Airport.