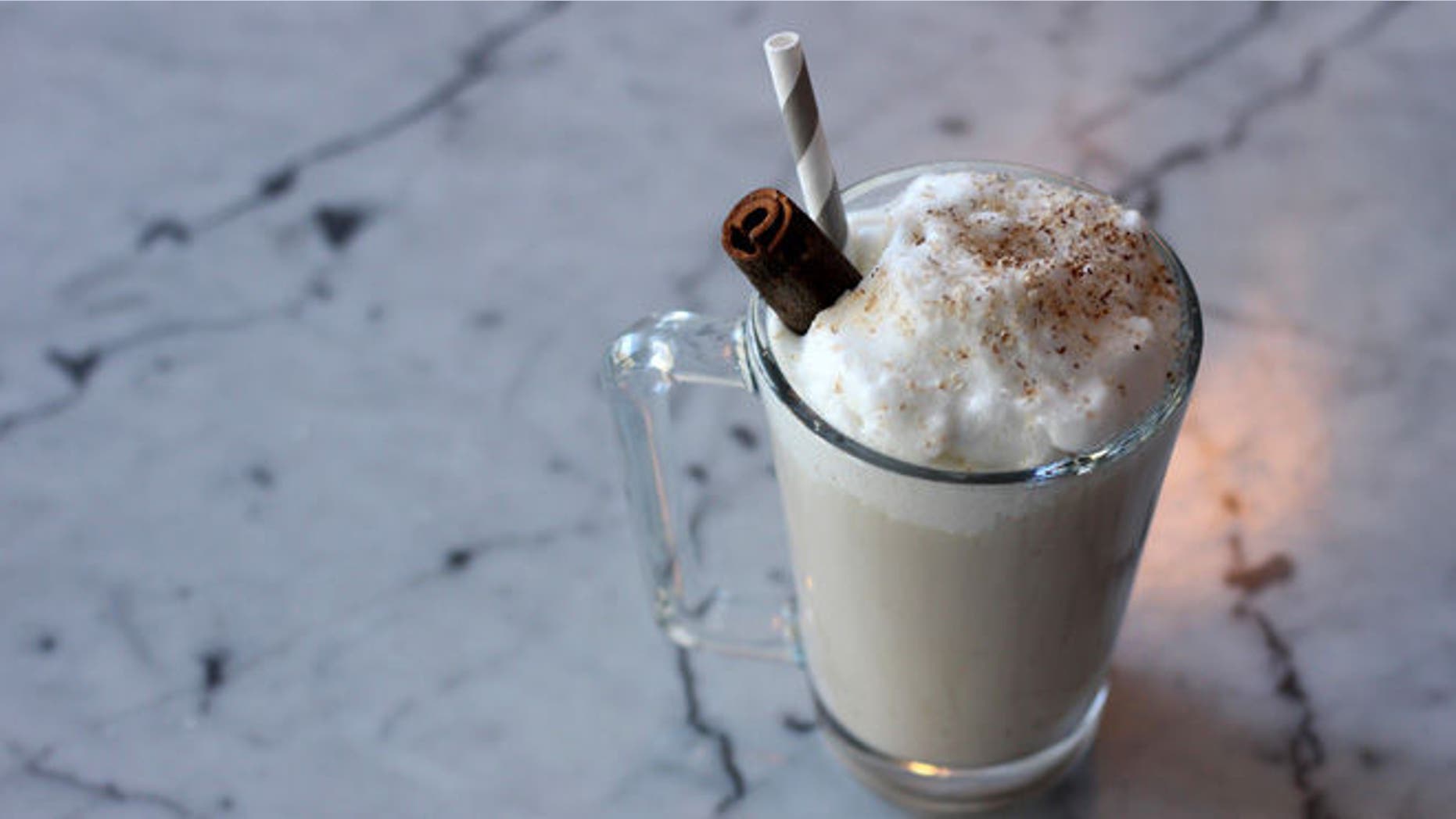 Eggnog has been around since the 1700's, bringing delicious joy to consumers for close to three hundred years. That said; why not (literally) shake it up by adding a healthier spin with this delicious recipe from Kindred, located in Davidson, North Carolina! This lighter take includes spiced almond milk, simple syrup, egg whites and bourbon. Topped with fluffy egg whites, ground nutmeg and a cinnamon stick, this sweet treat is as guilt-free as it is gorgeous.
Cook Time:
Prep Time:
Total Time:
Servings: 1
Ingredients:
1 oz. Bourbon
6 oz. Spiced Almond Milk
1 ½ tsp simple syrup
1 ½ tsp simple syrup
2 egg whites
1 tsp simple syrup
Preparation:
In a shaker add 6oz. spiced almond milk mixture, 1oz. Bourbon, and 1 ½ tsp simple syrup. Shake and strain into glass. Using a mixer, whisk egg whites until soft peaks. While mixing slowly add simple syrup until combine. Top glass with egg whites, garnish with cinnamon stick and grated nutmeg.