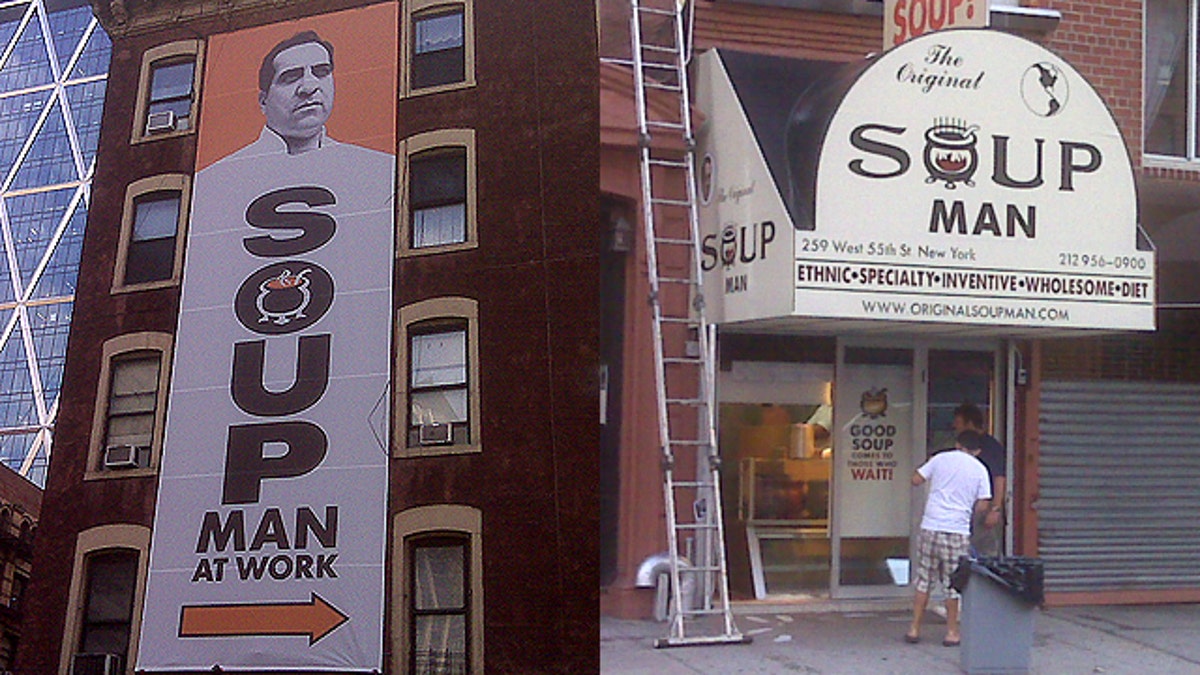 The famously cranky cook portrayed in the 1995 "Soup Nazi" episode of "Seinfeld" is reopening his original store, the New York Post reported Monday.
But the Soup Nazi himself, Al Yeganeh, is unlikely to be glad-handing at the Tuesday event.
"He's involved in the creative process," said spokeswoman. "But he won't talk to anybody."
Yeganeh, who was played by Larry Thomas on TV, snarling, "No soup for you!" to unlucky customers, closed shop in 2004 but franchised the brand.
Comedian Jerry Seinfeld -- banned after the episode -- visited recently.
"'Make sure you get everything right with this restaurant - Al's a very important man,' he told workers. They have not reconciled," the spokeswoman said of Al and Jerry.