Skyy Vodka launches can with engagement ring on top in support of marriage equality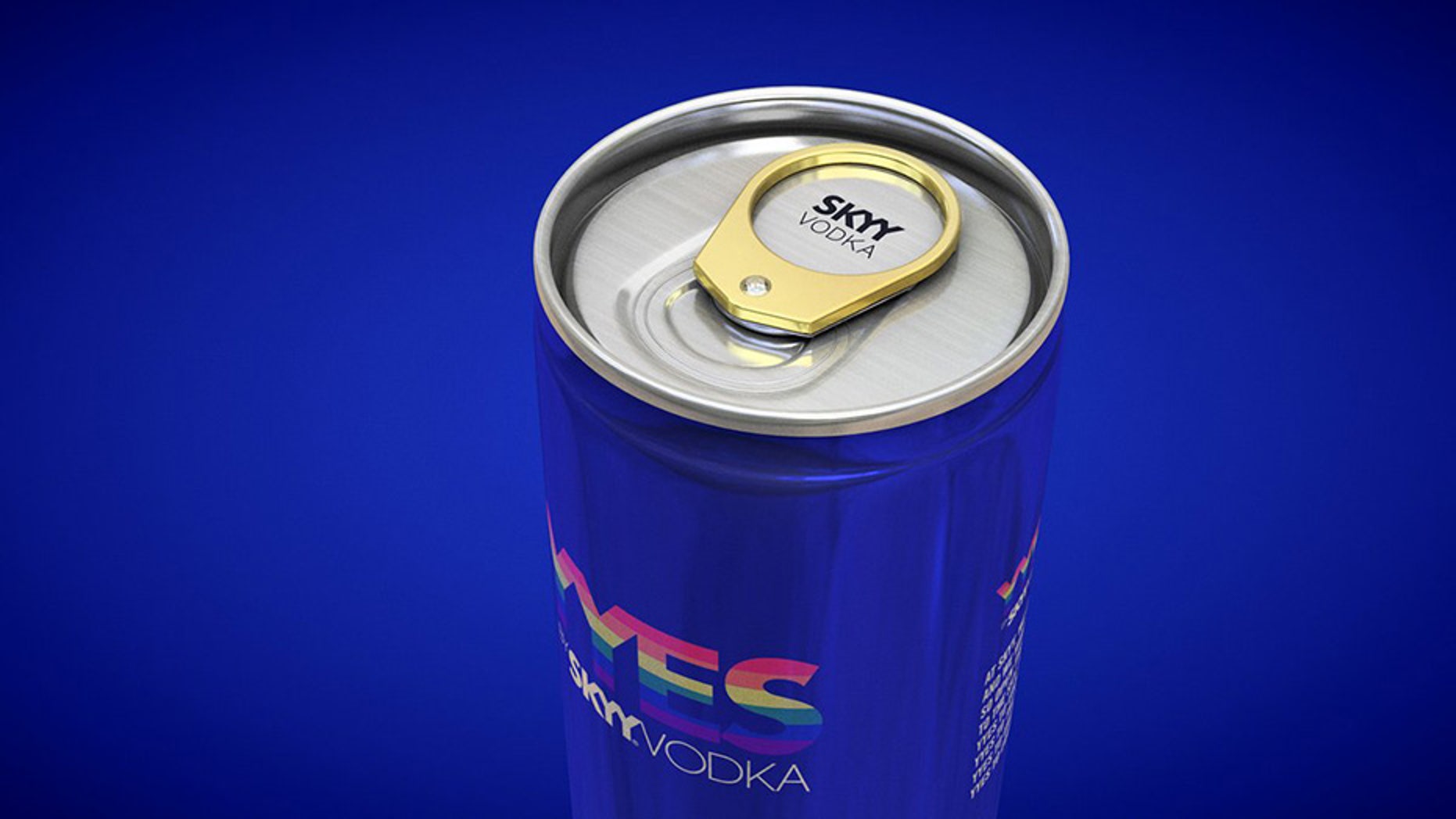 Skyy Vodka just released a limited-edition can in support of marriage equality that features a rainbow-colored logo and an engagement ring in place of a ring pull.
The design, which can be found on the company's "Yyes" pre-mixed soda and squeezed lime beverages, is only available in Australia as a celebration of the country's recent legalization of same-sex marriage.
MAN CLAIMS PIZZA HUT PUT HIS PHOTO ON PIZZA BOXES WITHOUT HIS KNOWLEDGE
Australia's parliament voted overwhelmingly in support of the new law in December after a survey showed 62 percent of the country's registered voters were in favor of passing the legislation.
"At Skyy we believe diversity should be celebrated," Skyy Vodka Marketing Director Nicole Stanners told The Drinks Business.
"We are incredibly proud to celebrate marriage equality in Australia with the launch of the new Skyy Vodka Yyes can, especially if it's encouraging loved up Aussies to get hitched!"
These cans aren't just for show, either — $1 from every beverage sold will go to Just Equal, an organization that supports members of the LGBTIQ in Australia.
The limited-edition packaging will be available at select retailers in Australia through March 31.
Australians were able to get married starting in January after same-sex marriage was legalized the end of last year. On Thursday in Sydney, a same-sex couple became the first to get married atop the Harbor Bridge.
Skyy's new "Yyes" cans aren't the first time the spirit brand has shown support for marriage equality and LGBTIQ rights. The San Francisco-based company has been open on social media about supporting marriage equality in the U.K. as well as protection for transgender members of the military.