Shoppers fight for discount produce at UK market, Twitter user captures it on film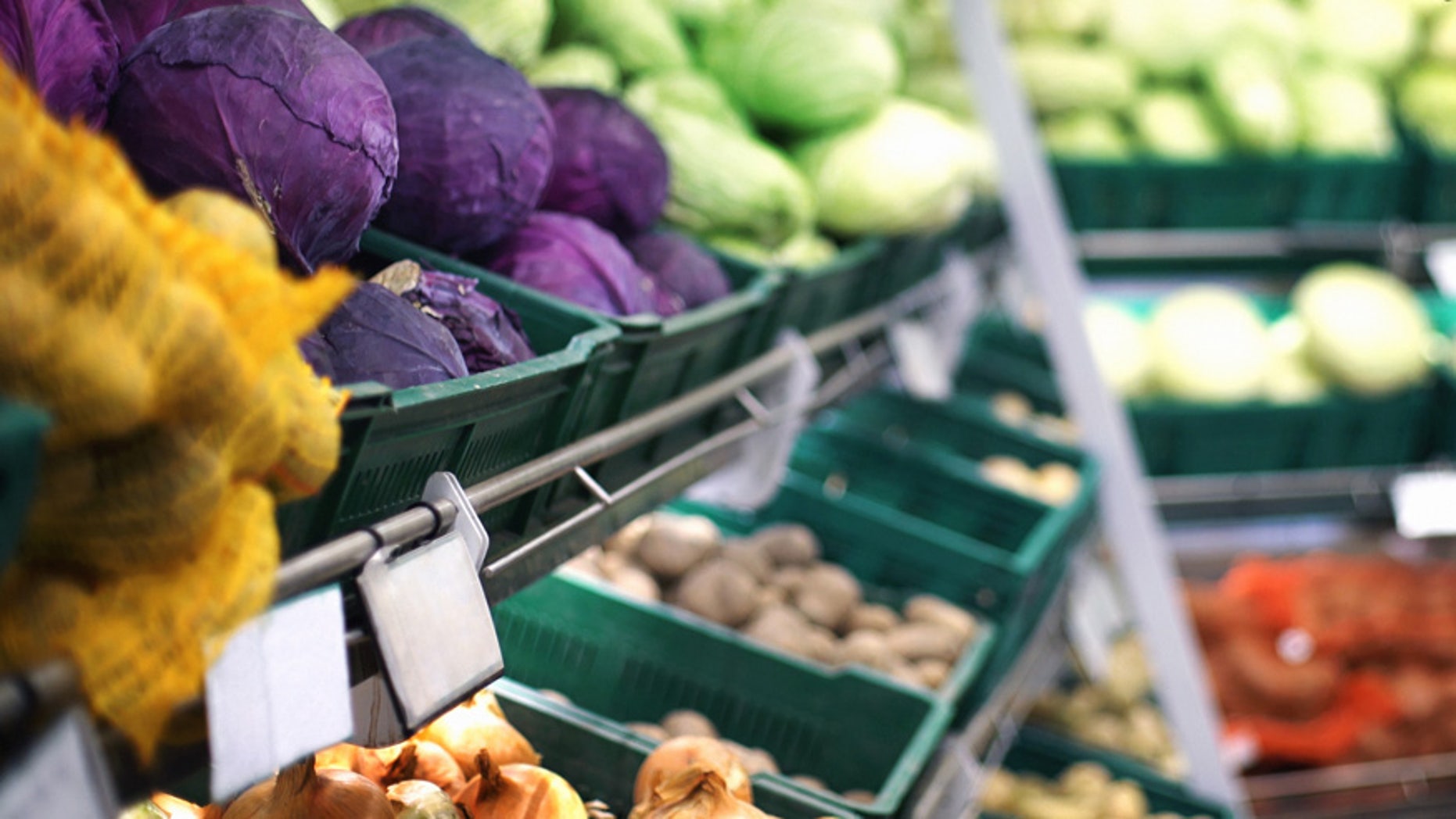 Chaos descended on a U.K. supermarket after cheap fruit and vegetables were wheeled out by staff in New Malden, Surrey, on Sunday.
In a video posted a bystander, desperate shoppers appear to scramble over each other to grab the discounted food on the shelves.
Some ended up with an armful of products after jostling other bargain hunters out of the way during the frenzy.
WHY UK SUPERMARKETS ARE RUNNING LOW ON PRODUCE
But a few elderly women appeared to be struggling to get their hands on the cheap vegetables as they tried to reach the shelves.
One shopper looked pleased with himself as he walks away with his arms full of food, while another appeared to be handing out the bargain produce to other people.
Ryan Anthony posted the short video on Twitter yesterday after watching the in store craziness at around 5 p.m.
He wrote, "Casual day in Tesco @TheLADbibleGrp @Tesco #chaos #mental #reduced #crazy #cheap #bargainhunter @ebargainhunter."
In November, Tesco customers put Black Friday shoppers to shame when they battled over 20-pence (about 25-cents) fruits and vegies in a store in Luton, Bedfordshire, England.
The footage showed shoppers grabbing from trays of food – without even looking at what they were picking up.
Staff reportedly told one shopper that some people wait for hours to see the cut-price produce brought out.
FOLLOW US ON FACEBOOK FOR MORE FOX LIFESTYLE NEWS
A Tesco spokesperson said, "To make sure no good food goes to waste we reduce the price of some fresh products towards the end of the day.
"We are investigating if more could have been done on this occasion to manage our reductions and help our customers shop safely."