Shopper finds bullet lodged in avocado purchased at supermarket, says friend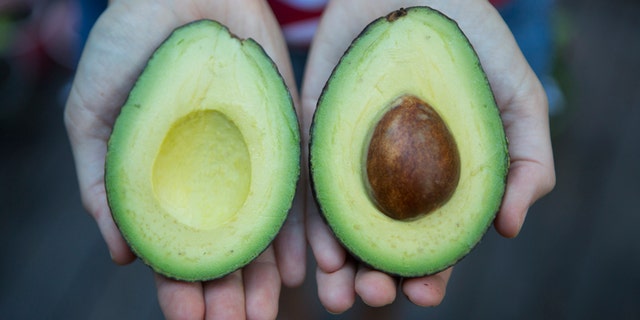 NEWYou can now listen to Fox News articles!
This avocado is toast.
A supermarket shopper recently found a bullet lodged inside an avocado she purchased from her local Sprouts Farmer's Market, according to a friend of hers who shared the news online.
A photo of the woman's find was posted to Reddit's r/mildlyinteresting thread over the weekend and has since garnered over 1,400 comments in the few days it's been circling the web.
AVOCADO INJURIES ARE SENDING PEOPLE TO THE HOSPITAL
Along with the photo, Reddit user NicheOfLess simply explained, "My friend found a bullet in an avocado that she bought from Sprouts" — Sprouts being a organics-heavy supermarket chain headquartered in Phoenix, Ariz.
After posting the pic, the discussion among the commenters turned from jokes to theories to stories, but then mainly back to jokes.
"A wild shot avocado," remarked one Redditor, playing off the notion of "wild caught" fish. "Not one of those farm raised avo's [sic]."
"So that's where bullets come from," joked another. "Always wondered."
And of course, one Redditor simply wrote "Glockamole!" and was promptly awarded a gold star of appreciation from a fellow user.
AVOCADO PRICES SOAR AMID HIGH DEMAND
Similar stories began cropping up in the Reddit thread as well, including that of a user who claimed to know of an eatery that found a bullet inside a shipment of coffee beans (the bullet allegedly broke the shop's grinder) and a former restaurant employee who remembered a patron finding a nail inside a potato.
A laboratory technician also claimed that finding foreign objects in fruit was "an incredibly common occurrence." Fellow Redditors began theorizing that the avocado could've come from a conflict-ridden area, or perhaps from an avocado grove owned by a trigger-happy farmer.
"Country people like to shoot," wrote a user by the name of Reality_Shift. "You shoot on the same land you grow crops on. This is pretty inevitable."
FOLLOW US ON FACEBOOK FOR MORE FOX LIFESTYLE NEWS
Sprouts Farmers Market was not immediately available to comment on the origin of their avocado shipments.