Shake Shack rolls out gluten-free buns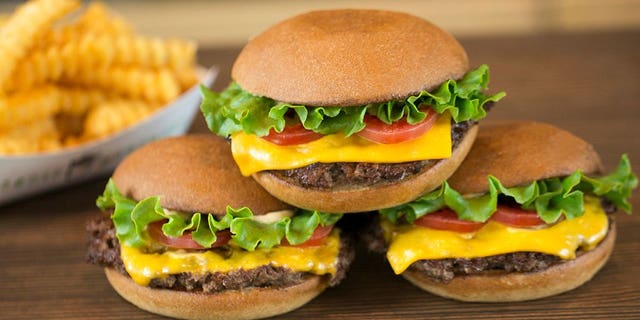 Love burgers but hate pesky, gluten-laden buns?
This week, Shake Shack—Danny Meyer's popular burger chain known for its antibiotioc and hormone free beef burger patties—rolled out gluten free buns nationwide.
SHAKE SHACK CELEBRATES 100TH LOCATION WITH FREE BURGERS
Now those with Celiac disease and other gluten sensitivities can enjoy a whole burger, without discarding the bun.
The buns, which are now available at all U.S. locations with the exception of sport stadiums and ballparks, cost an extra $1.
Shake Shack has not confirmed whether a gluten-free hot dog bun is in the works but tweeted that it may one day offer the gluten free bun option at external venues.
THE ABSOLUTE BEST BURGERS IN AMERICA
Along with the gluten-free buns, Shake Shack also added half-bottles of prosecco to its beer and wine menu. Each bottle of bubbly will set you back $15.