Seattle Seahawks' Marshawn Lynch brings Skittles to Houston...Scotland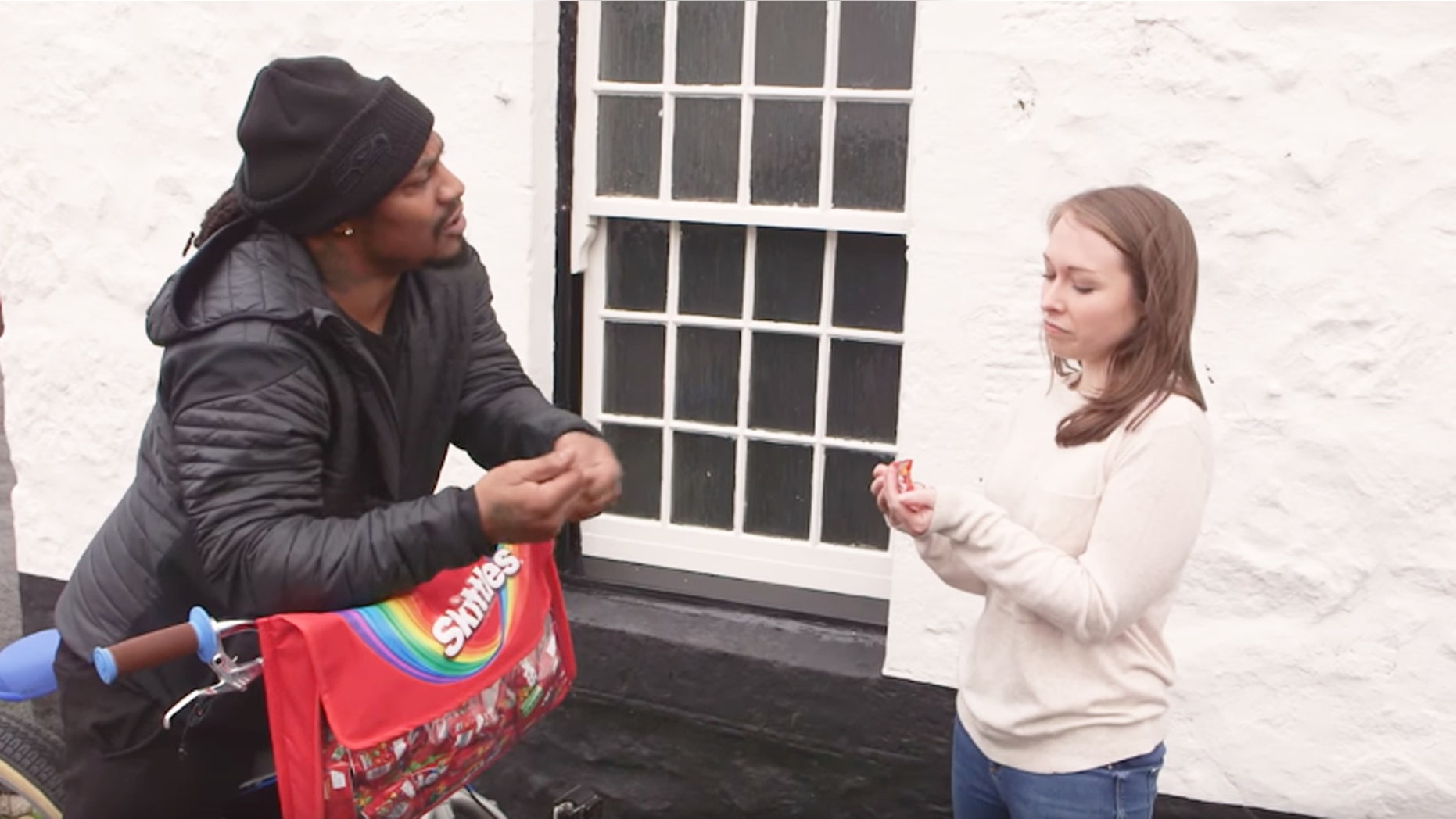 Although the Seattle Seahawks won't be headed to the Super Bowl, former running back Marshawn Lynch still found a way to get to Houston this year-- but it's probably not the city you're thinking about.
Lynch recently traveled to Houston – Houston, Scotland that it is – to talk about his all-tme favorite candy-- Skittles. After inviting locals to taste the rainbow, Lynch also talked about the upcoming game and, as it turns out, the Scots are pretty up to speed when it comes to American football.
TOSTITOS BAG CAN TELL WHEN YOU'VE HAD TOO MUCH TO DRINK
The Skittles promo, which has garnered over 300,000 views as of Tuesday morning, shows Lynch riding a BMX bike throughout the town while bagpipes seranade his journey to deliver the colorful candy around "the first Houston."
Lynch speaks with the locals about the upcoming Super Bowl in Texas and, to his surprise, many were excited about the game and some even stay up to "ridiculous o'clock" in the morning to watch it.
When Lynch runs into a kilt maker he says, "I don't know about that, but where I'm from we don't wear those."
FOR THE LATEST FOOD  FEATURES FOLLOW FOX LIFESTYLE ON FACEBOOK 
Lynch's love of Skittles was well-documented throughout his football career (he even got fined for wearing a pair of custom Skittles-inspired shoes) and he's been an official spokesman for the candy since 2014.