Scientists Say We Might Soon Know What a Tomato Actually Tastes Like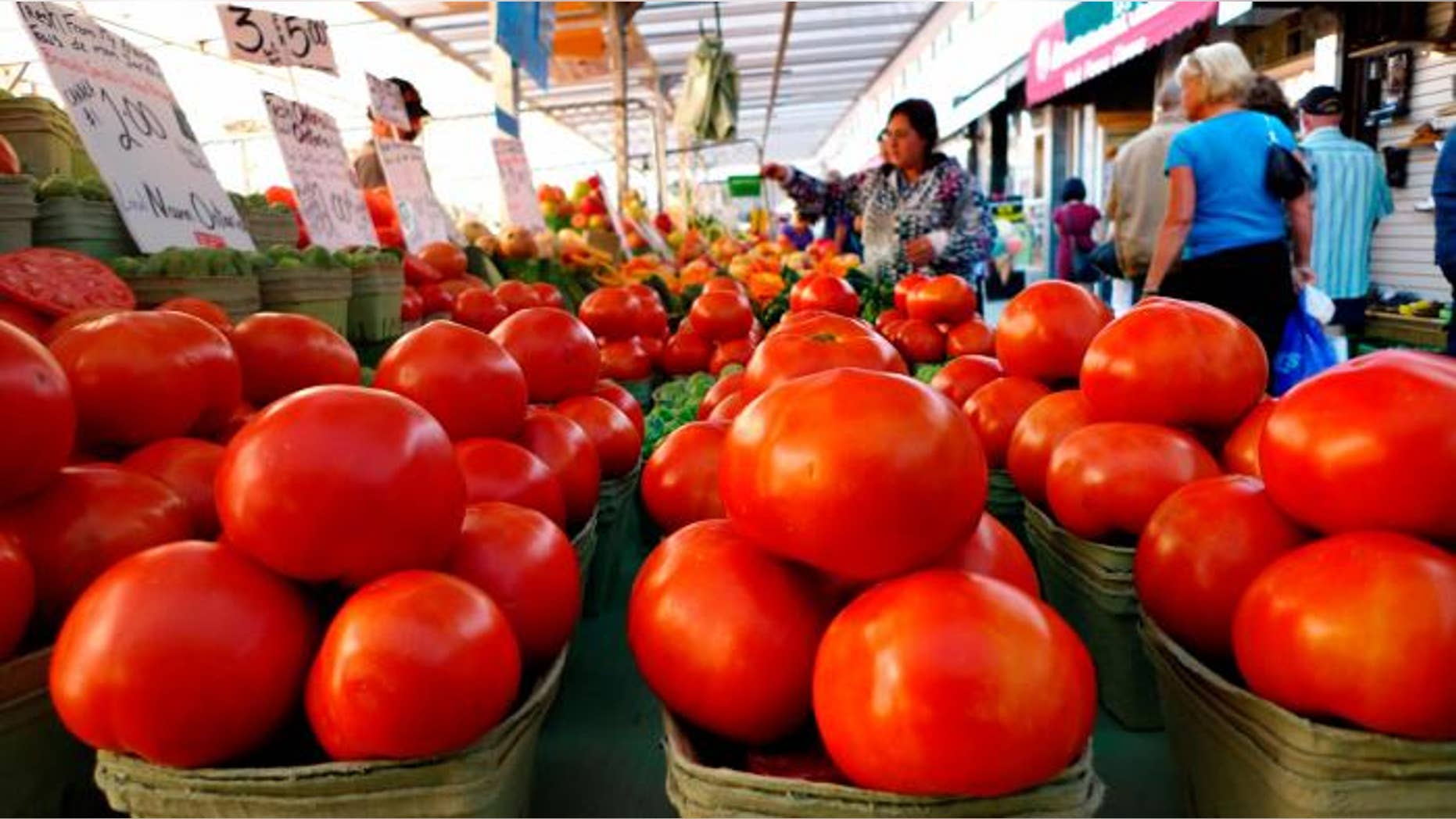 It's high time for tomatoes to taste like tomatoes again, and a group of researchers believes it knows how to make that happen, according to a study published Thursday in Science.
The Smithsonian reports that tomatoes found in today's grocery stores are "nearly unrecognizable" from what tomatoes used to look and taste like. They're up to 1,000 times larger and can last ages without rotting, but they've also lost their tomato-y taste.
Researchers studying nearly 400 varieties of tomato discovered at least 25 chemicals and aroma compounds that combine to create what we think of as a tomato's flavor. But they found 13 of those were "significantly reduced" in modern tomato varieties, either because growers were breeding for cheaper, bigger, longer-lasting tomatoes, or because they just weren't paying attention.
Not only did researchers figure out the chemicals and compounds responsible for a tomato's taste, but the 100 genes it takes to make sure they're present, the Guardian reports.
According to the Los Angeles Times, researchers believe they can use that knowledge to breed tomatoes that taste as good as they used to. And while that may not be a realistic outcome for mass-produced tomatoes — because capitalism — researcher Harry Klee believes they can still bring back some lost flavor in tomatoes that can stand up to the trip from farm to store to dinner table. He says the science can also be applied to other fruits that have lost their traditional taste, such as strawberries.
Meanwhile, a recent reports says that keeping tomatoes in the fridge may mar their flavor forever.