Savory shrimp recipes for National Shrimp Day
There's no denying that shrimp is one of America's favorite seafoods. According to About Seafood, it's the number one most consumed fish in the U.S.
Five shrimp contain 6 grams of protein, so it's great to incorporate them into a balanced meal.
The most-recent dietary guidelines from the U.S. Department of Agriculture and the U.S. Department of Human and Health Services recommend Americans consume at least two servings of seafood per week. Shrimp also contain heart healthy omega-3 fatty acids, and minerals like selenium, copper and zinc.
Shrimp are a versatile protein that can be served in a variety of ways. You can try shrimp on tacos, tossed into salads or in pasta dishes.
And who can resist a simple shrimp cocktail dipped into a spicy cocktail sauce.
May 10 is National Shrimp Day, so it's the perfect time to get cooking with this delicious seafood. Checkout some of our favorite shrimp dishes for a little kitchen inspiration.
1. Thai Glazed Shrimp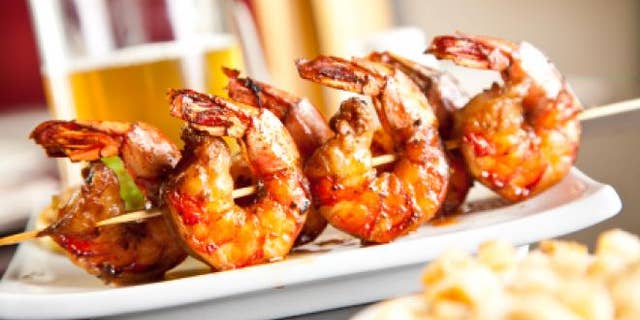 Whenever possible, celebrated pitmaster Melissa Cookston uses domestic gulf shrimp because she says the texture and flavor is far superior to imported shrimp. This recipe includes spicy Thai Chili sauce, but a store bought version will certainly make it in a pinch.
2. Chef Whitney Otawka's Georgia Shrimp and Grits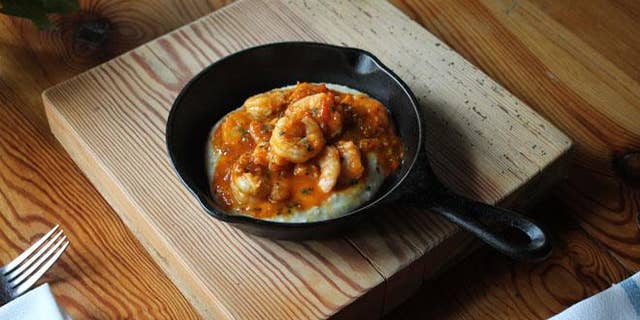 Using fresh, quality shrimp still in the shell, like Georgia white shrimp adds sweetness to this dish. Also, cooking the grits low and slow, and taking time to build the broth will add more flavor as well.
Recipe: Chef Whitney Otawka's Georgia Shrimp and Grits
3. Fiesta Shrimp Tacos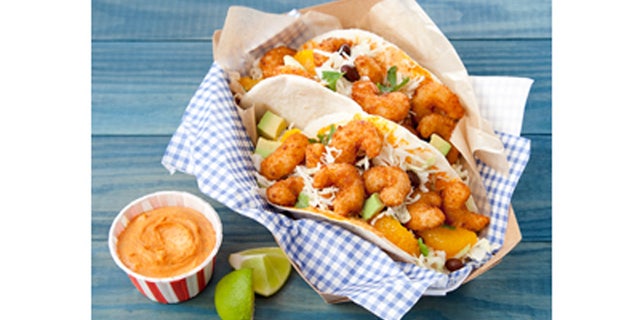 Crispy popcorn shrimp go great in savory tacos with a zesty sauce. This dish is easy and quick enough for a weeknight crowd pleaser.
4. Summer Spaghetti With Shrimp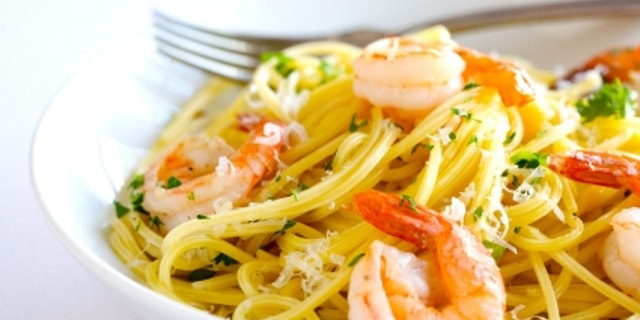 Tired of the same heavy pasta dishes? Now that the weather is starting to warm up, mix it up with fresh vegetables and grilled shrimp. It's a great dish to serve to guests during a summer gathering and easy enough to whip up during the week.
Recipe: Summer Spaghetti with Shrimp
5. Easy Shrimp Pad Thai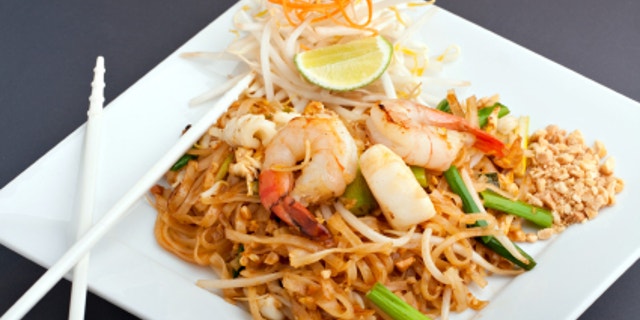 Shrimp pad thai has always been a favorite delivery/takeout food item. While a traditional recipe might seem like too much work for the average home chef, this version is a cinch and taste delicious.
6. Shrimp Taco Lettuce Wraps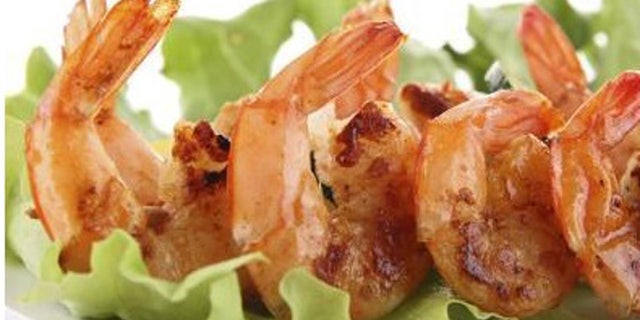 Use tender Boston lettuce leaves instead of traditional taco shells for a low carb shrimp taco.
Recipe: Shrimp Taco Lettuce Wraps
7. Hominy Grill Shrimp Burgers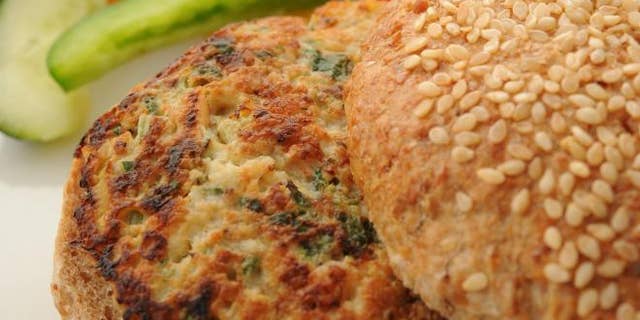 Anyone who has eaten at the Hominy Grill in Charleston, S.C., knows that owners Robert Stehling and Nunally Kersh do great things with Southern food. The texture and zip of the burgers is up to you, depending on how you prep them and how much hot pepper sauce goes into the mix.