Safeway ordered to payout nearly $31 million for online overcharges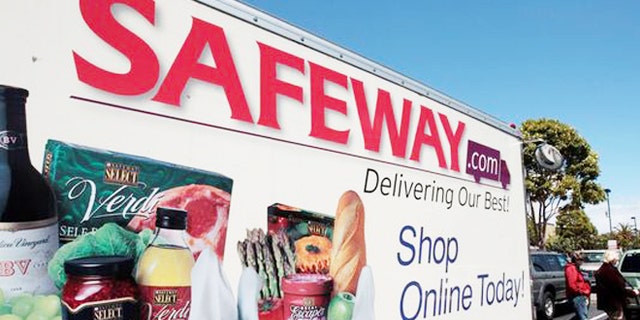 NEWYou can now listen to Fox News articles!
Grocery chain Safeway must pay out $30.9 million to customers who overpaid for items purchased online, according to federal judgement passed down Monday.
In 2011, Michael Rodman filed a class action suit against Safeway, alleging that the grocery chain charged more for products bought online after the supermarket said customers would pay the same as in-store buyers.
Safeway argued that customers knew they were being overcharged and cited an online survey in which 1 in 7 customers said they were "dissatisfied" or "very dissatisfied" about it, reports Courthouse News.
But the supermarket chain began marking up prices on web purchases in April 2010, despite its terms of service contract that online prices would not differ from in-store deals, according to the suit.
U.S. District Judge John Tigar found Safeway's argument insufficient and has ordered the food retailer to pay for all mark-up prices on online goods purchased between 2006 and 2014—which Safeway calculated at $31.18 million.
Lawyers representing both Rodman and Safeway agreed to cut $209,000 from the estimate, resulting in a final payout of $30.9 million.
"A customer's response that they were dissatisfied does not indicate that that customer knew of the existence of the markup or their right to price parity," Tigar wrote in his 30-page ruling. He also reprimanded the chain for "actively concealing its online price markups from the public."