Ruth Bader Ginsburg rules that hot dogs are sandwiches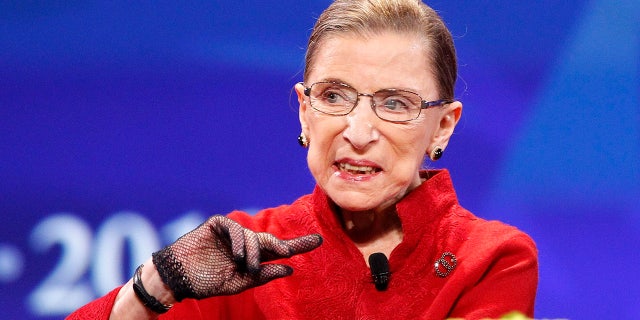 Supreme Court Justice Ruth Bader Ginsburg has declared a ruling on a white-hot issue, announcing that hot dogs are indeed sandwiches.
The octogenarian made her decision on the "The Late Show With Stephen Colbert" on March 21.
"I was told not to ask her about any pending cases before the court, but I just had to ask her about one of the most divisive issues facing our country," Stephen Colbert quipped, but he evidently couldn't resist.
THIS IS THE WORLD'S BIGGEST RESTAURANT CHAIN (SURPRISINGLY, IT'S NOT MCDONALD'S)
"Is a hot dog a sandwich?" he asked the long serving Justice Ginsburg in a one-on-one interview. "You tell me what a sandwich is and then I'll tell you if a hot dog is a sandwich," she tactfully replied.
WARNING: Video contains graphic language.
Colbert then describes a sandwich as "two pieces of bread with almost any type of filling in between — as long as it's not more bread," to which Justice Ginsburg presses, "You said two pieces of bread. Does that include a roll that's cut open but still not completely?"
ALYSSA MILANO BLASTS WENDY'S AMID FARMWORKERS PROTEST
"This is why you're in the Supreme Court," Colbert jokes, "That gets immediately to the question: Does the roll need to be separated into two parts?"
The pair then discuss the finer technicalities of the sub sandwich and the rules that have dubbed it so.
"So then, a hot dog is also a sandwich?" Colbert asks again, to which the wise 85-year-old retorts "On your definition, yes it is."
FOLLOW US ON FACEBOOK FOR MORE FOX LIFESTYLE NEWS
Setting the record straight on the beef at last, it's comforting to know that if anyone can serve up the truth, it's the scrunchie-wearing, iron-pumping Notorious RBG.