Russian mob members arrested for peddling stolen chocolate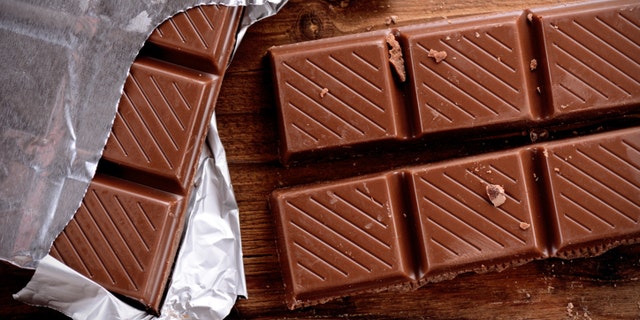 NEWYou can now listen to Fox News articles!
These Russian mobsters were cuckoo for cocoa-- and puffs.
Nearly three-dozen organized crime members were busted by federal authorities in New York City Wednesday for an odd mishmash of crimes — trafficking five tons of stolen chocolate as well as hordes of illegal cigarettes. The feds also accused the 32 men of a murder-for-hire conspiracy, an illegal poker operation in Brighton Beach, and of trying to convince a female associate to chloroform someone in Atlantic City, N.J. so he could be robbed.
The men were accused of trafficking in tens of thousands of dollars worth of stolen cigarettes, in addition to an astounding 10,000 pounds of chocolate confections, court papers say.
FOLLOW US ON FACEBOOK FOR MORE FOX LIFESTYLE NEWS
Acting Manhattan U.S. Attorney Joon Kim called the spectrum of alleged racketeering charges a "dizzying array of criminal schemes."
The FBI's Eurasian Organized Crime Task Force in New York arrested 25 of the men, the feds said, while seven remained at large. Twenty-seven of the men charged are tied to the so-called Shulaya Enterprise, an organized crime group operating under the direction Razhden Shulaya and his alleged co-boss Zurab Dzhanashvili, the feds said.
Wednesday's action marks "one of the first federal racketeering charges ever brought against a Russian 'vor,'" or mob boss, Kim said.