Russia to declare McDonald's a 'foreign agent' for misleading advertisements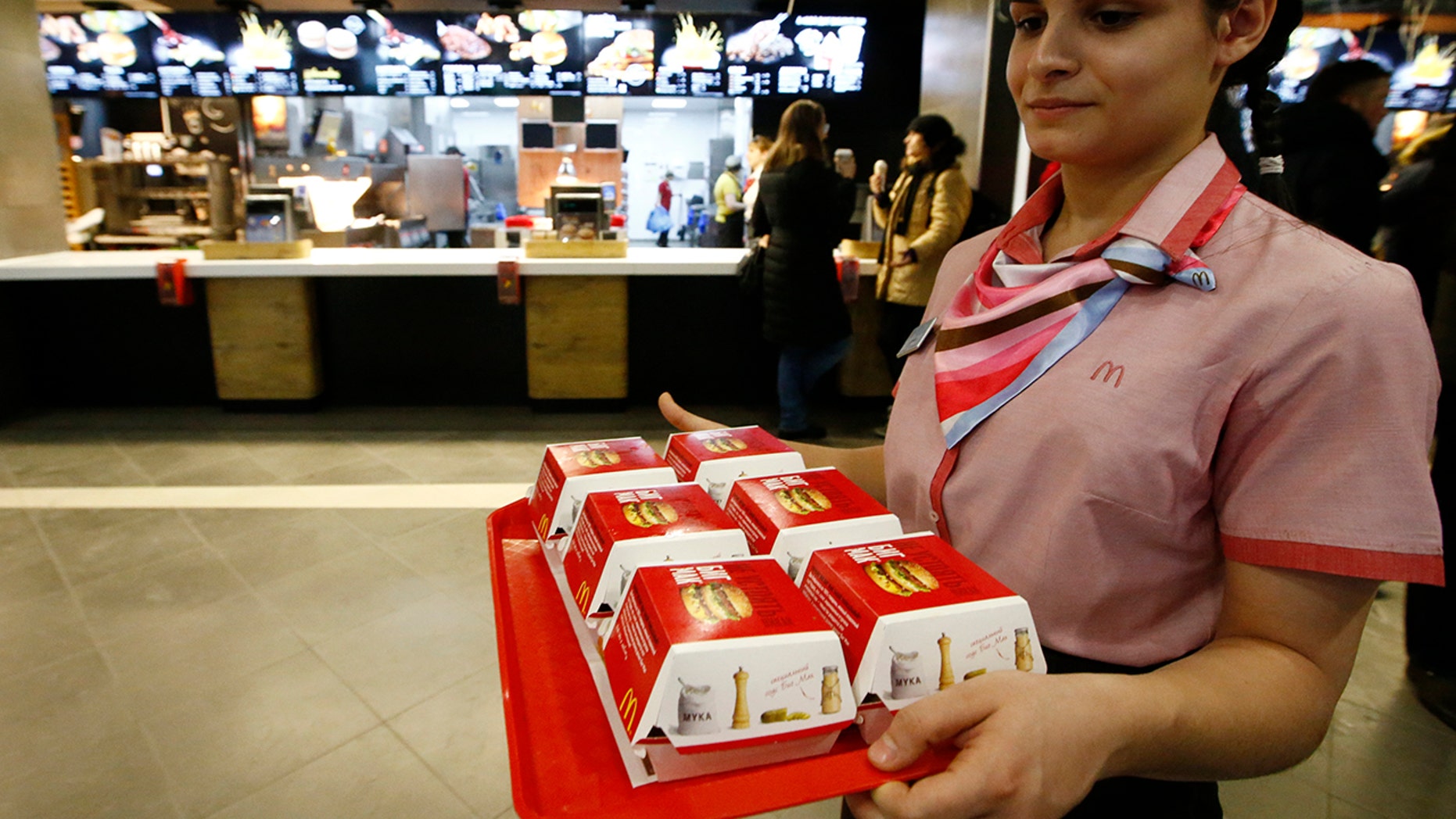 A Russian bill recently approved by lawmakers requiring all American news organizations to register as "foreign agents," may be expanded to include fast food chains as well.
On Friday, a Russian politician proposed labeling American fast food chains like McDonald's and KFC as foreign agents because of marketing materials deemed manipulative or misleading.
"The food sold by American fast food restaurants, according to some studies, negatively affects the body and human health," Boris Chernyshov, a Moscow lawmaker in the federal Russian Assembly, said to RBC. "In advertising, a positive image of consumption of these products is presented."
BURGER KING RUSSIA WANTS TO BAN 'IT,' CLAIMS IT ADVERTISES FOR MCDONALD'S
"The first step is to recognize the advertising of American fast food by the messages of foreign agents and to introduce the appropriate marking," he said. "The second step will be the legislative initiative to include American fast food networks in the appropriate registry."
The State Duma deputy also added that the increased popularity of American fast food chains are contributing to the decline of the nation's cuisine, Newsweek reported.
Chernyshov, who pushed this into motion by sending a letter to Russia's food and media monitoring agency requesting that ads for American fast-food chains be labeled as coming from a foreign agent, has targeted these restaurants before. In 2014, several McDonald's locations were closed due to "sanitary violations" that some felt was just part of a sanctions war.
FOLLOW US ON FACEBOOK FOR MORE FOX LIFESTYLE NEWS
Under the proposed law, which Putin is expected to sign, those registered as foreign agents will be required to file quarterly reports detailing their funding sources and activities to the Russian Justice Ministry. All advertisements will have to say they are foreign agents in the country.
Several backers of the bill say it is a retaliation to the Trump administration's financial disclosure requirements imposed on Russia's state-funded TV channel, RT.