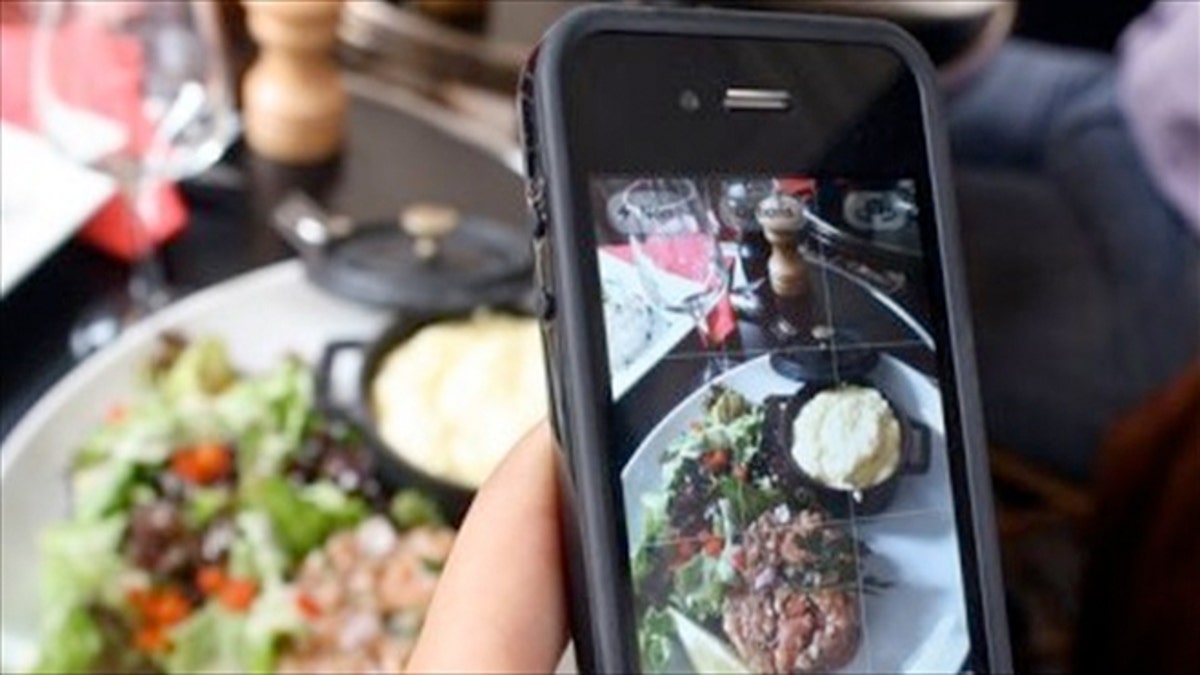 Amid a growing trend of restaurants banning snap-happy diners from trying to post food pictures to social media sites, some restaurants are actually embracing it, as long as the photos are decent.
The Wall Street Journal reports that restaurants around the country are giving incentives of free food for people who have at least 500 to 1,000 followers.
For example, one Chicago restaurant, Antique Taco, is offering free chips with pineapple salsa for Instagrammers with more than 1,000 followers.
A New York Italian restaurant, called 83 1/2, is offering an off-the-menu hazelnut-and-espresso ice pop free to Instagrammers, as long as the photo is posted from inside the restaurant, says the Journal.
So why the switch? Some restaurants get that people want to brag to their friends about their meal and where they're eating it. Now, owners see how beautiful images posted to social media can boost business.
But just as good snaps help to build hype about a place, the opposite effect happens when blurry or washed out photos are posted. As a result, owners have to resort to trolling for nasty shots and are asking customers to take them down.
The Journal points to one Boston eatery that's even begun specially plating dishes -- adorning them with flowers-- to make the food look "pretty."
So, it looks like we're going to have to get used to those annoying flashes going off during dinner after all.