Restaurant's giant aquarium cracks, gushes water into dining room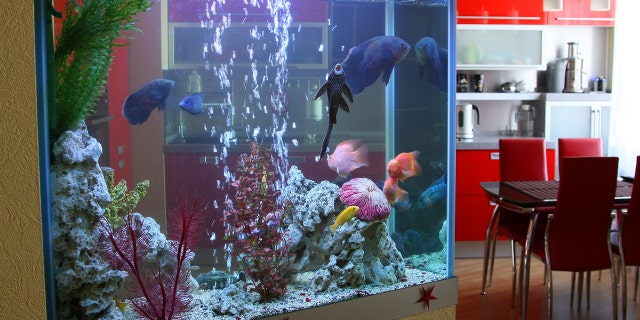 A Vietnamese restaurant got an unexpected shower when its giant aquarium cracked and started pouring water onto the floor.
MAN ARRESTED AFTER REPEATEDLY CALLING 911 ABOUT RESTAURANT'S SMALL CLAMS
Vietopia in Houston, Texas, was in the middle of dinner service on Christmas Day when the glass aquarium cracked, forcing wait staff to jump into action. The employees tried to catch the gushing water with two large garbage cans, seen in a video of the incident. The staff then started to move the tables and chairs away from the quickly flooding area.
The woman who posted the video on Facebook was dining at the restaurant with her mom.
FOLLOW US ON FACEBOOK FOR MORE FOX LIFESTYLE NEWS
"I took my mom to Vietopia for dinner and the giant aquarium cracked!" she captioned the video. "The staff got to work cleaning pronto and people are still being served."
According to the customer, business continued on as usual, despite the quickly emptying aquarium.