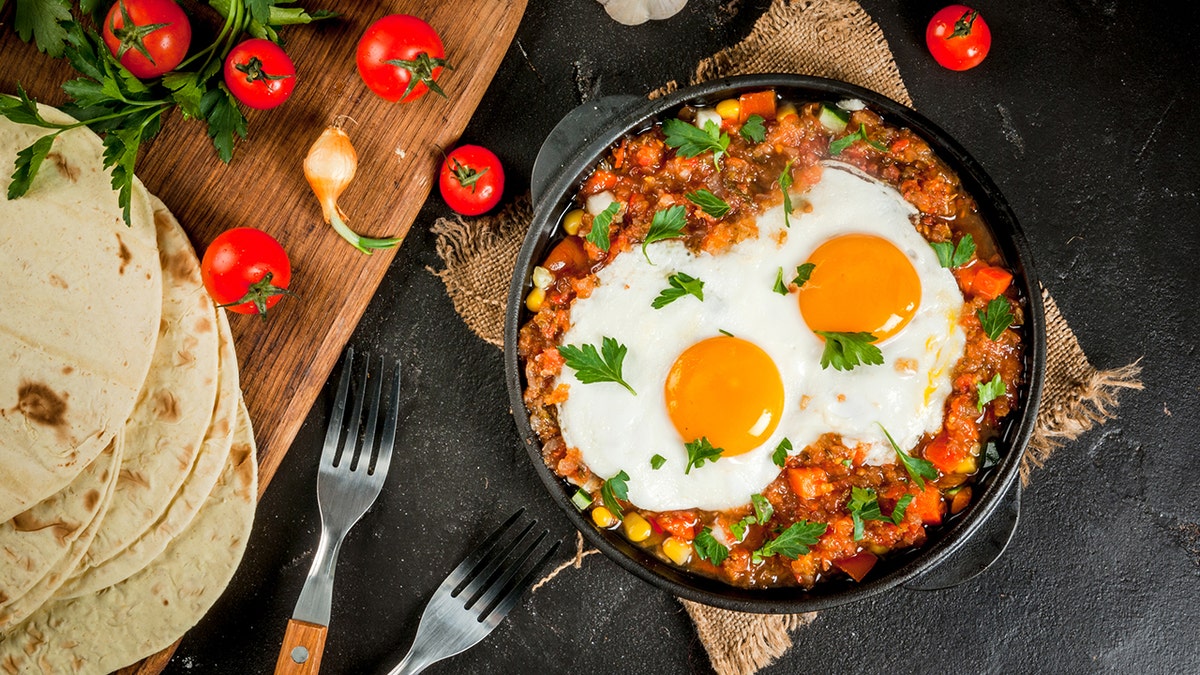 Though generally better known for their bar food and beer, one North Carolina restaurant is getting attention for its "poorly named" breakfast dish.
The Charlotte Observer reports that Bad Daddy's Burger Bar in Charlotte, N.C., will be renaming an egg-based offering — previously known as the "Border Patrol Scramble" — in the wake of recent criticism over the dish's name.
As of Nov. 1, new menus will be released with the dish dubbed the "Spicy Morning Scramble," the restaurant confirmed to the Observer.
THE BURGER KING MASCOT SHAVES FACIAL HAIR TO RAISE AWARENESS FOR 'MOVEMBER'
Women- and civil-rights activist Andrea Pino first took to Twitter on Oct. 26 to object to the menu item, which features scrambled eggs, red onions, jalapenos, jalapeno bacon and pepper jack cheese, and comes topped with salsa and sour cream.
"Shout out to @BadDaddysBurger for this poorly named menu item. Way to reflect today's America," wrote Pino after spotting the "Border Patrol Scramble," which was only available at the restaurant's Charlotte-Douglas International Airport location.
Quick to respond, Big Daddy's soon wrote back to Pino on Twitter.
"Hey Andrea. We're very sorry if you felt offended by the name of that menu item. We'll keep that in mind with our next menu rotation," they said.
FOLLOW US ON FACEBOOK FOR MORE FOX LIFESTYLE NEWS
Nevertheless, fans of dish's original name were quick to denounce claims of xenophobia against the restaurant, with some calling it "lunacy" and others noting that the U.S. Border Patrol is a federal agency that works to protect the nation.
Pino has not yet publicly responded to the restaurant on Twitter.