Restaurant confrontation goes viral after owner throws takeout container at patron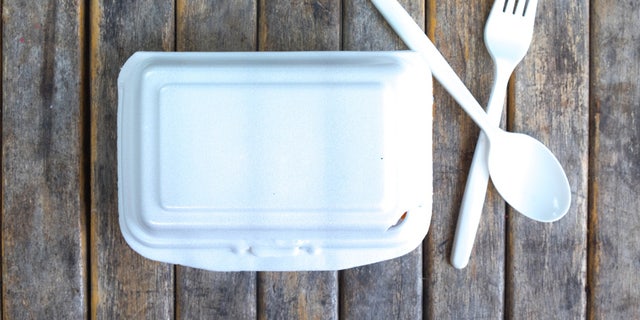 NEWYou can now listen to Fox News articles!
Don't even think about sending back your food at the Soul on the River restaurant in New Jersey.
Footage that was posted to Facebook last week — and has since been viewed more than 342,000 times — shows an angry restaurateur at the Neptune City eatery yelling at a female patron and trying to throw her food back in her face.
The video was shot by the restaurant patron herself, Tiffany Sharhon, who, unhappy with her delivery order, decided to return the food to Soul on the River herself. But instead of a refund or a new order, Sharhon says she was only met with hostility from the proprietor, later identified as "Mona."
VULGAR TIRADE BY WOMAN AT CALIFORNIA RESTAURANT GOES VIRAL

"I tried to support this young black woman's business and this is what I got today … undercooked food and a crazy a-- owner who didn't want to refund my $12 for wet slimy fish and foul food with no taste," explained Sharhon on Facebook.
The footage starts just as the restaurateur begins screaming at Sharhon.
"Get out of my place of business!" she yells, just before slapping the Styrofoam tray of fish in Sharhon's direction. "Get the f--- out of my place of business!"
Someone in the shop can then be heard yelling, "Mona, stop!" just as the restaurateur walks out from behind the counter.
A woman inside the shop then warns Sharhon to "step outside" in order to get away from Mona, who continues stomping toward Sharhon.
"This is my place of business, you leave it!" she yells.
TOO MUCH ED SHEERAN BAD FOR RESTAURANT BUSINESS, SAYS STUDY
Once in front of the restaurant, Sharhon turns the camera on herself to explain the events which led up to the altercation.
"She sold me uncooked fish, and then yells at me and doesn't give me my money back," says Sharhon into the camera. The unhappy customer continues, "Don't shop here at all...Please. She's rude as hell and she threw food at me for no reason."
Meanwhile, a man places himself in the doorway of the eatery, separating Mona from Sharhon. He can also be heard trying to calm the restaurateur.
"You didn't have to smack the food on me or her. That's all I'm saying," the unidentified man tells Mona.
FOLLOW US ON FACEBOOK FOR MORE FOX LIFESTYLE NEWS
Sharhon later explained on Facebook that she was refunded her $12 after police were called to the scene.
Regardless, the altercation has already gone viral on social media, generating thousands of comments — and nearly all of them condemn the restaurateur's actions.
Soul on the River has declined to comment on the altercation to both NJ.com and WABC, telling the latter that they would not be issuing any statements without "attorney approval."