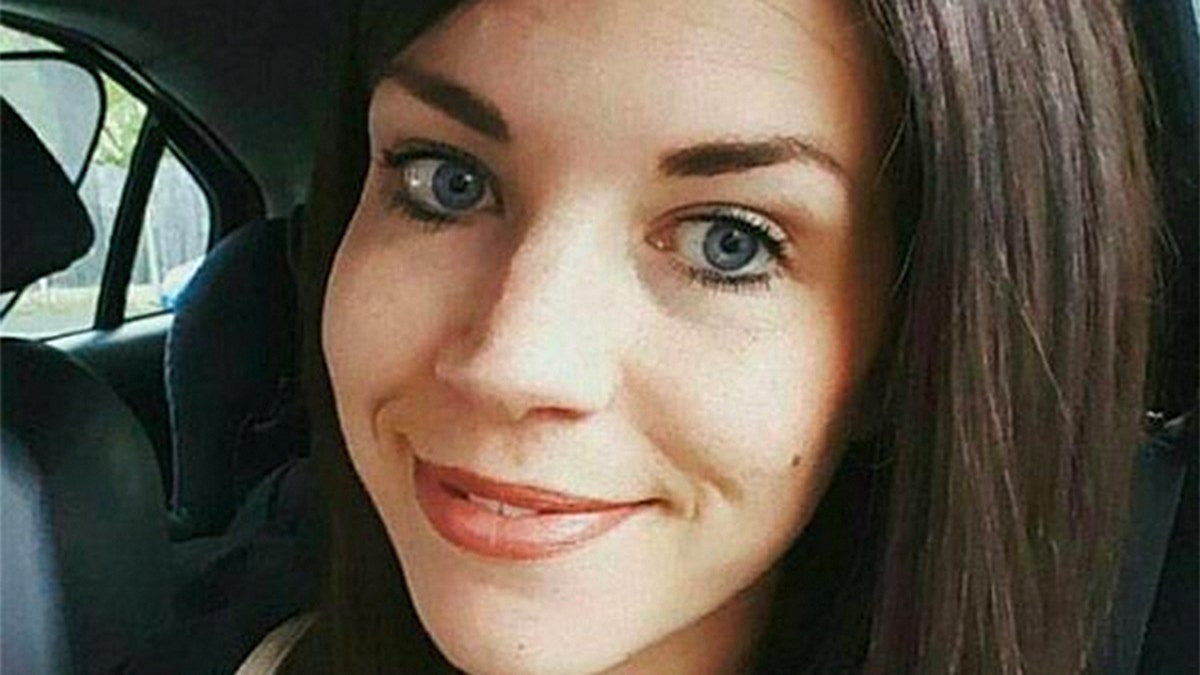 A bride-to-be was left "hurt and upset" after the manager of a wedding venue sent her an email by mistake calling her a "cow."
Jade Sharp and her fiancé visited The Mulberry Tree restaurant in Kent, England as a possible location for their big day. Unhappy with her tour, Sharp attempted to schedule a return visit so she could ask more questions about the services offered. But the situation only went downhill from there.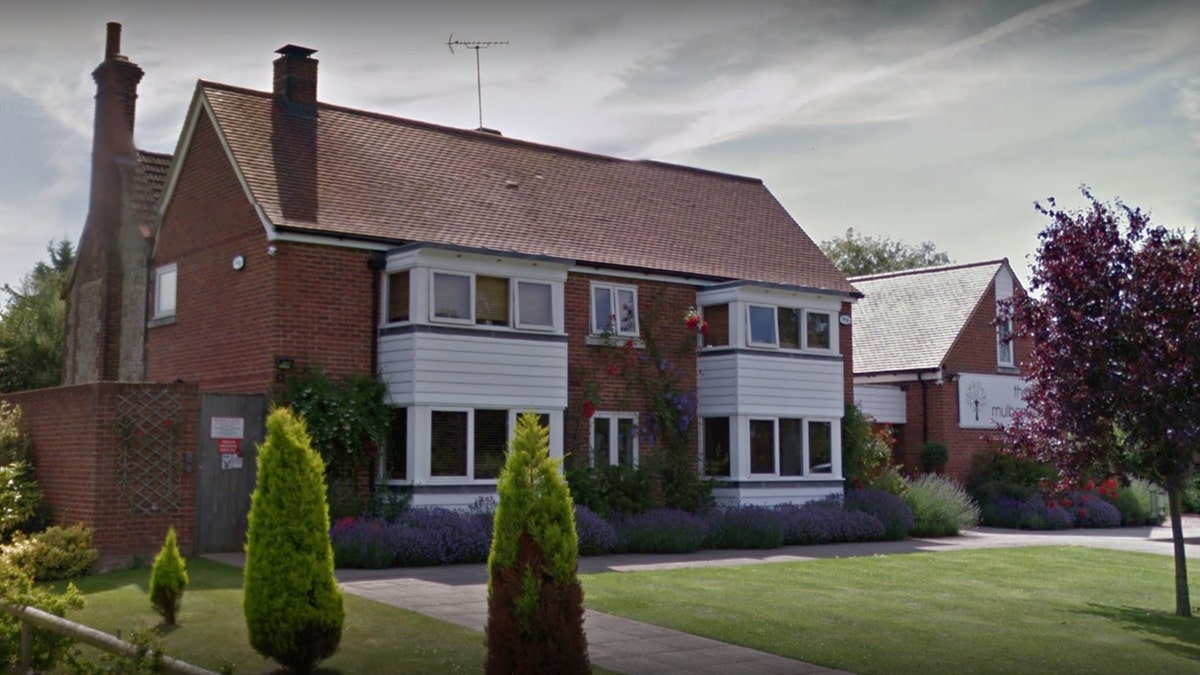 DJ KHALED UNDER FIRE FOR ALCOHOL-SPONSORED SOCIAL MEDIA POSTS
Sharp detailed her unpleasant experience in a lengthy one-star TripAdvisor review. "The tour was done quite reluctantly with very little enthusiasm or passion or even a smile," Sharp wrote. "So I emailed when we returned home to express the disappointment that the lady (manager in charge) wasn't able to discuss much as she didn't know."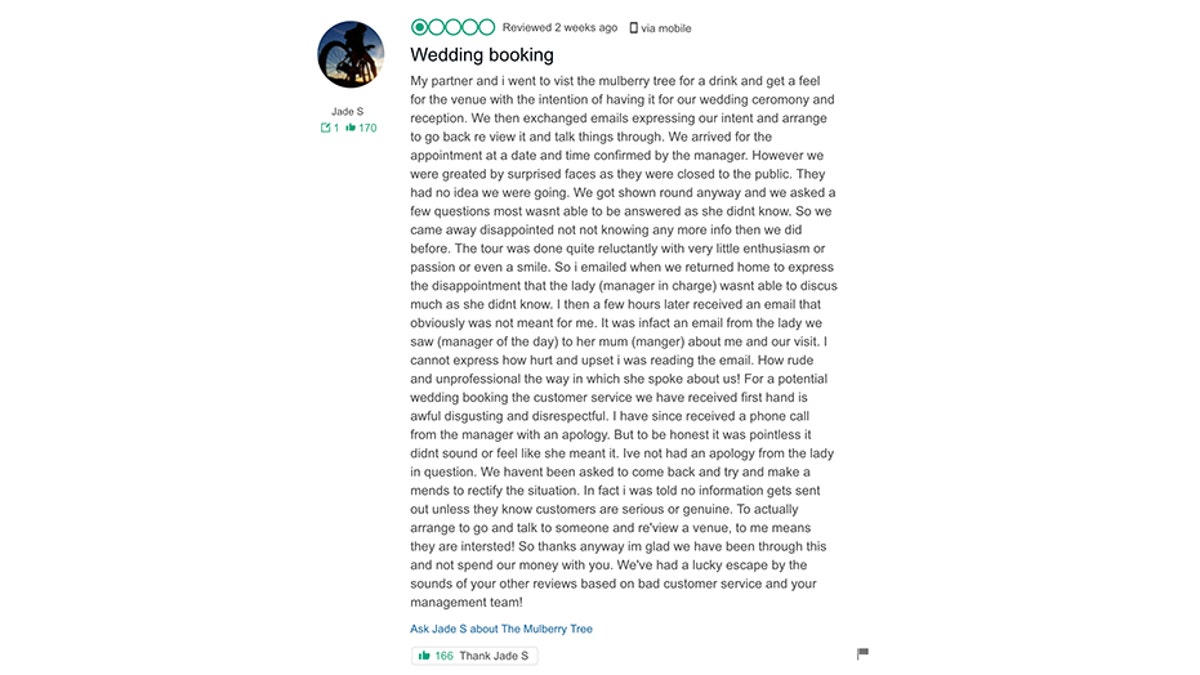 In response to her message, Sharp received a shocking reply that was sent to her by mistake. "Then a few hours later I received an email that obviously was not meant for me," she wrote in her review. "It was, in fact, an email from the lady we saw (manager of the day) to her mum (manager) about me and our visit."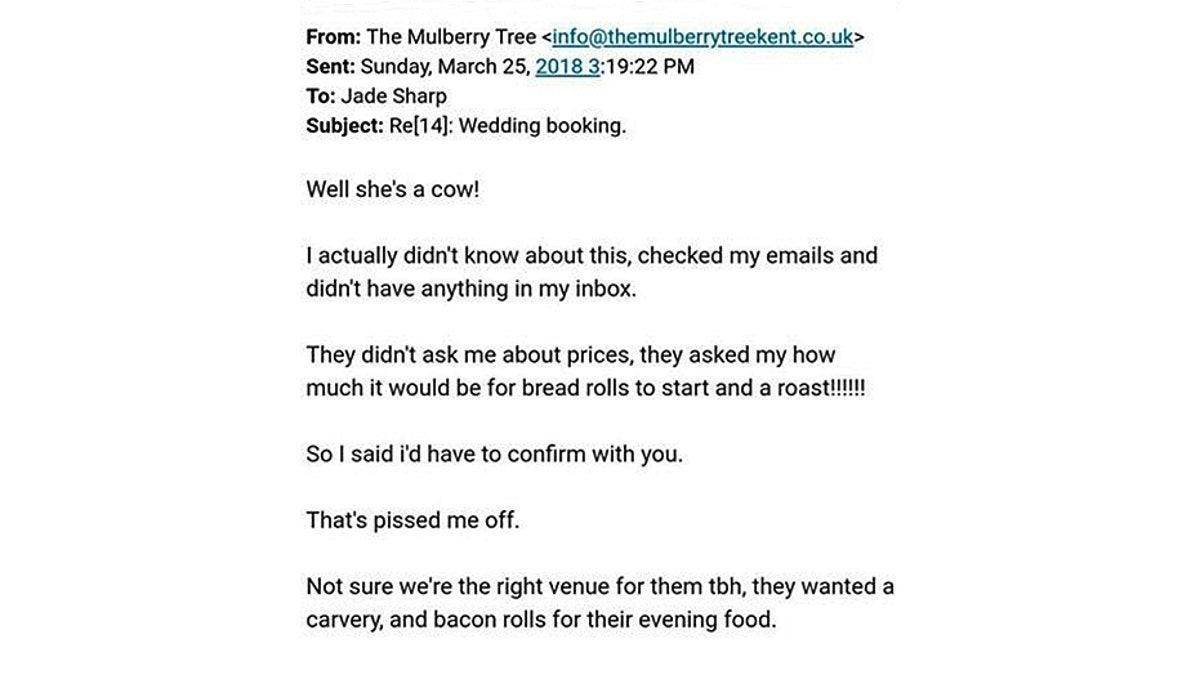 In the email, which Sharp shared a screenshot of on social media, the manager starts out by calling her "a cow," saying that the questions Sharp asked "pissed [her] off."
"Not sure we're the right venue for them, tbh," the email read.
Sharp detailed how she felt after receiving the insulting message. "I cannot express how hurt and upset I was reading the email. How rude and unprofessional the way in which she spoke about us," she wrote.
"For a potential wedding booking the customer service we have received first hand is awful disgusting and disrespectful," she continued.
Karen Williams, the owner of The Mulberry Tree, called Sharp to apologize, as well as responded to her review. "I am absolutely mortified, horrified and completely embarrassed that you had sight of such an email. It is completely unprofessional and indefensible," Williams wrote.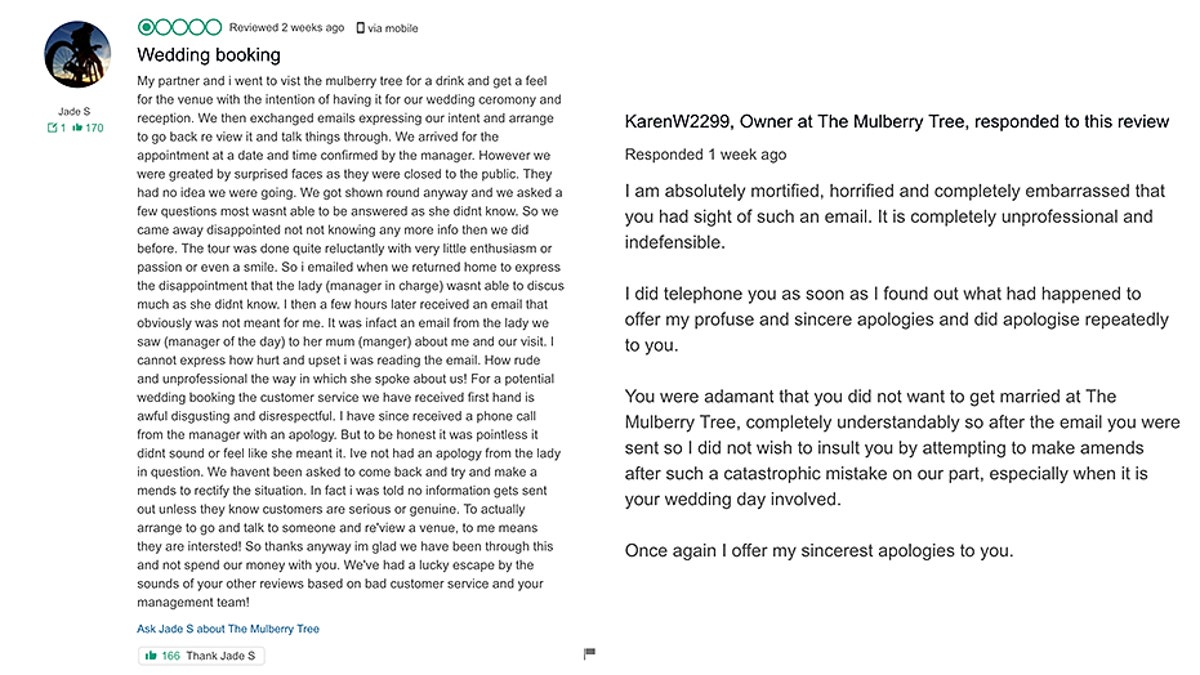 "I did telephone you as soon as I found out what had happened to offer my profuse and sincere apologies and did apologize repeatedly to you. You were adamant that you did not want to get married at The Mulberry Tree, completely understandably so after the email you were sent so I did not wish to insult you by attempting to make amends after such a catastrophic mistake on our part, especially when it is your wedding day involved. Once again I offer my sincerest apologies to you," she wrote.
But Sharp didn't seem too pleased with Williams' apology over the phone, which she said was "pointless" because "it didn't sound or feel like she meant it. I've not had an apology from the lady in question. We haven't been asked to come back and try and make a mends to rectify the situation."
FOLLOW US ON FACEBOOK FOR MORE FOX LIFESTYLE NEWS
"So thanks anyway I'm glad we have been through this and not spend our money with you. We've had a lucky escape by the sounds of your other reviews based on bad customer service and your management team!" Sharp wrote.