Restaurant apologizes over Don Jr.'s pic with Obama cookie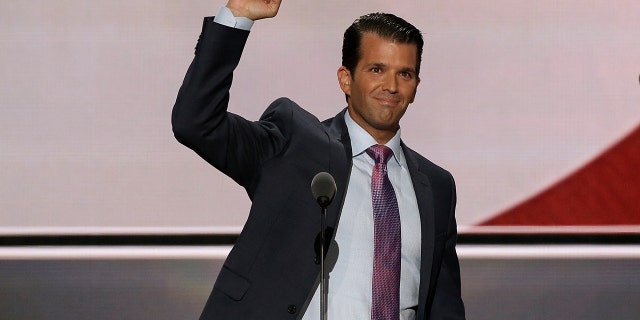 The owner of a Dallas restaurant where Donald Trump Jr. had a photo taken of him and Sen. Ted Cruz holding a cake bearing a cartoonish image of Barack Obama has apologized to customers in the face of a threatened boycott.
"Both Donald Trump Jr. and Ted Cruz were attending a birthday celebration of one of our regular patrons who rented out our venue for a private event," Stephan Courseau, owner of Le Bilboquet restaurant, wrote on Facebook, adding that he felt "betrayed and sad."
"The party was not for either one of them nor was it any kind of partisan rally. Unfortunately, I was not working yesterday and could not intervene in the unfortunate circumstances that unfolded but I believe I owe you an explanation and an apology."
Trump Jr. posted the photo of himself, with a big grin and his head cocked to the right, and the Texas senator on Instagram on Sunday.
"With friends like these… some good friends decided that while my birthday is not for 2 weeks that they would get me an early 40th birthday cake. And what birthday is complete without an Obama cake? I figured it was so good that I would have to share it with Ted," the eldest first son wrote.
Social media users then threatened to boycott the joint over Trump Jr.'s photo, but Courseau in his apology — which has apparently been taken offline — said the cake was not made in his kitchen.
Courseau also said that he is French and his wife is Mexican, and that they "believe in universal values of love, respect and tolerance" that they have found in Dallas, according to The Hill.
"Our friends and patrons represent a wide spectrum of American beliefs including: Republicans, Democrats, and Independents," he wrote.
"What brings them together is the same belief that we can live together with love, respect and tolerance. I made America my home a long time ago because of these values that embody the real American dream."
This article originally appeared on the New York Post.