Restaurant apologizes for advertising bag of fentanyl as 'new brunch special'
Talk about losing your appetite.
One Ohio restaurant is in hot water for advertising a bag of fentanyl as a "new brunch special" in jest on social media — though many both within and beyond the local community don't find the supposed joke to be so funny.
Last weekend, reps for Yuzu, an Izakaya-inspired eatery and bar in Lakewood, posted an image to their Instagram story that some have since found offensive, Cleveland.com reports. In the picture, a cartoon Cap'n Crunch with the words "Oops! All Fentanyl" is stamped over a picture of a bag of white pills, accompanied by the text "New brunch special? Sat & Sun 11:3 [sic] - 3P."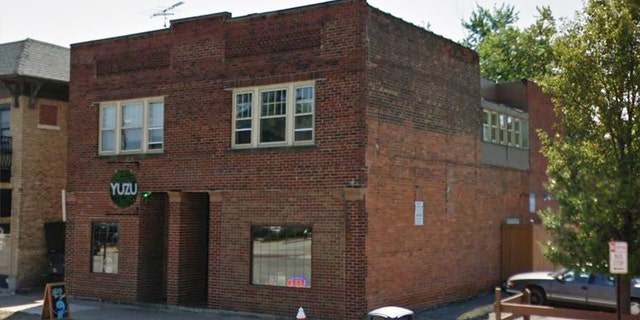 WOMAN YELLING AT MEXICAN RESTAURANT MANAGER FOR SPEAKING SPANISH GOES VIRAL
Three days later, restaurant owner Dave Bumba took to Facebook to apologize for the incident, as per Munchies, which he did with a lengthy post.
"It's never our intention to cause any malicious offense, and for that I do genuinely apologize for," Bumba began. "There's a generational gap of humor; our target demo is 21 to 34… Younger generations have developed a different sense of humor that more abstract, surreal, and darker than previous generations. A lot of the content created by them is a rejection of the status quo."
"Did your parents ever 'get' your humor growing up? They probably found it strange, confusing, and sometimes offensive too," he continued.
"It would be easy for me to blame this simply on an overly-politically-correct culture," Bumba elaborated, disclosing that he now intends to "make it a personal investment to approve content" shared on behalf of Yuzu, moving forward. However, he detailed that the new censorship "does not mean a sterile boring sanitation of our social content."
FOLLOW US ON FACEBOOK FOR MORE FOX LIFESTYLE NEWS
Though reps for the restaurant did not immediately return Fox News' request for a statement, commenters have not shied from sharing their honest reactions to the story.
"Wow, you just don't seem to get it. Everyone makes mistakes but it's how they respond to those mistakes and take accountability that shows their true character," one Facebook critic clapped. "Rather than sincerely apologize for your offensive posts (which personally are not clever or funny and were in very poor taste), you backpeddle and still try to place blame on those you offended by implying they aren't young or hip enough to get the joke. Grow up, you are supposed to be a professional running a business."
Another commenter, meanwhile, defended the post as a joke.
"I'm in the target demographic you speak of, and I also just lost a friend to an overdose. I typically think the ads are hilarious, But this one was in poor taste," the user began. "I'll still be back every Monday for impossible burgers and to try the other vegan foods Love this place."
"Everybody makes mistakes and can't let one thing ruin the fact that this is still a great business for our community," they concluded.
CLICK HERE TO GET THE FOX NEWS APP
Two reviews shared to Yelp in the wake of the incident, too, were less than forgiving.
"Low quality establishment with horrible sense of humor and lack of understanding. Been there a few times because I heard it was good, decent at best in real experience and will never return after their horribly offensive post," one detractor fired off.
"I'd been here a couple times, and the food was fine. But on February 17, they made an opioid joke on their Instagram. This is downright offensive, and I shouldn't have to explain why," another agreed. "I'd hope they could understand why this is bad, but I severely doubt it. Either way, I won't be giving them another try."
As noted by The Columbus Dispatch, the state of Ohio reported a record 4,854 fatal drug overdoses in 2017. According to the outlet, roughly 75 percent of those deaths were caused by fentanyl.