Report: Sriracha shipments to resume this month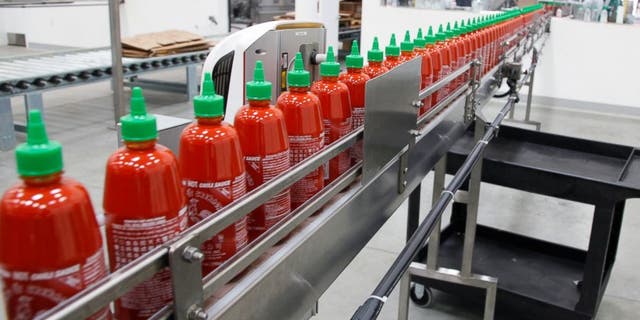 The world can breath a collective sigh of relief. Sriracha will reportedly soon be on its way to the country's supermarkets again.
A Huy Fong Foods spokesperson said the company has plans to resume shipments at the end of January, according to ABC News, although further details were not given.
In December, the maker of the beloved hot sauce was forced to halt production after neighbors filed a lawsuit over "spicy odors that residents say caused a raft of health issues."
That news struck fear in the hearts of hard-core Sriracha fans, with some calling it a Srirachapocalypse and others going to extremes to stock up on the condiment.
Meanwhile, one state lawmaker is working to ensure Sriracha production is never shut down again.
After hearing that California regulators temporarily stopped production of the super-popular spicy sauce, Texas Rep. Jason Villalba sent a letter to Huy Fong Foods trying to lure the company to move its operation to Texas --citing the state's supply of non-unionized labor and lack of personal or corporate income taxes.
"As a public official and a corporate attorney for small businesses, I am extremely troubled by excessive government interference in the operations of private, job-creating businesses like Huy Fong Foods," the letter read, according to the Los Angeles Times. "You have worked too hard and have helped too many people to let government bureaucrats shut down your thriving business."