Red Lobster - for the non-seafood lover in you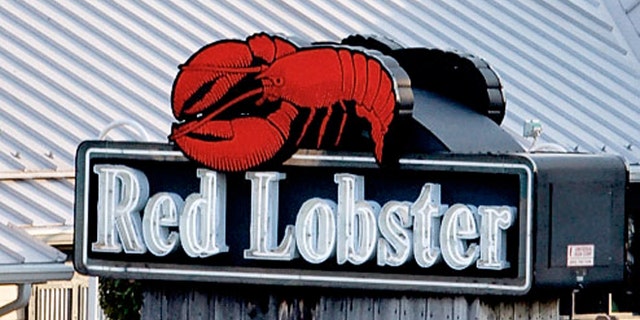 Red Lobster isn't just for the seafood lover in you. It's also for that picky eater in every group who just wants a simple chicken dish.
The chain that brought seafood to the masses is hoping to broaden its appeal by revamping its menu on Oct. 15 to include more dishes that appeal to diners who don't want to eat seafood. The chain, which is owned by Darden Restaurants Inc., also is boosting the number of dishes that it offers for less than $15 to appeal to customers who have cut back on spending.
The chain says a quarter of the items on its menu will be non-seafood dishes, up from 8 percent. And the number of lower-cost entrees will rise to about 60 percent from 40 percent.
A lot hinges on the makeover. After a long streak of healthy growth that began in the late 1980s, the casual dining segment has struggled to grow in the past few years because of oversaturation of those restaurants.
People also are eating out less or trading up to higher-end fast food chains such as Five Guys burgers or down to ''fast-casual'' eateries like Panera Bread Co. and Chipotle Mexican Grill Inc. that fall somewhere between traditional sit down restaurants and fast-food chains. And the need for change at Red Lobster in particular is apparent: Traffic at restaurants has fallen in 12 of the past 24 months.
When asked about the risks involved making such a dramatic change to the menu, Clarence Otis, CEO at Darden, which also owns Olive Garden, said: ''the biggest risk would be to not change.''
THE MENU
Since opening its doors in 1968, Red Lobster has always had an obligatory chicken or steak dish or two on the menu. If people want a salad, the current menu offers a Caesar. That's it. But diners who aren't in the mood for seafood likely want a little more variety.
So when the chain began the revamp about two years ago, it started by figuring out how to best fill in the gaps.
''We thought, what are the areas we're missing?'' said Michael LaDuke, Red Lobster's executive chef.
Last summer, LaDuke and his team of chefs spent two weeks in Charlotte, N.C. to test about 50 dishes in three restaurants. They wanted feedback from diners, but also from the kitchen staff on any problems they encountered executing the dishes. For example, they decided that pineapple salsa should be prepared twice a day, instead of once, to keep it fresher.
Once various adjustments to sauces and cooking times were made, the test was broadened to 40 of its more than 700 restaurants in North America. Diners who ordered the new items were given surveys to fill out whether they liked the dish, what they would change and whether they'd get it again.
One of the dishes that made the cut is a Parmesan-crusted Chicken Alfredo that's served over corkscrew pasta; it's for diners who want a chicken dish that's a little more decadent. The Island Grilled Mahi-Mahi and Shrimp, clocking in at a modest 510 calories, is for those who want to go lighter.
Pork chops are on the menu for the first time. Ditto for the Roasted Vegetable Skewers, the first vegetarian entree that isn't salad or pasta. And there are now three salads, including the Bar Harbor Salad, which has dried berries, pecans and blue cheese.
Speaking about the broader casual dining industry, Raymond James analyst Bryan Elliott says such updating is necessary for survival.
''Food is a bit of a fashion business, there's change that evolves steadily over time,'' he said. In other words, he said companies are simply putting on a ''more contemporary set of clothes.''
Consider the transformation from Red Lobster's original menu in 1968, which had separate sections for oysters, clams and scallops. An order of Florida shrimp boiled in beer came with side of hush puppies — ''you peel um.''
THE PRICES
Red Lobster's latest update comes at a difficult time. Since 2005, consumers have been eating more meals at home and increasingly looking for cheaper options when they do eat out.
As a result, ''value deals'' that were popularized by fast-food chains like McDonald's have become more common in the casual dining industry. Applebee's, for instance, rolled out its ''2 for $20'' deal as a promotion in the summer of 2008 at the height of the downturn; the response was so strong that it earned a permanent spot on the menu the following February. Chili's made a similar deal a permanent part of its menu in August 2010. .
''The consumer, it's no secret, is financially constrained,'' said Sallie Setta, executive vice president of marketing at Red Lobster. ''When they do go out to eat, price is much more of a factor.''
Darden, based in Orlando, Fla., has been slow to emphasize affordability at its chains. At Olive Garden, the company says the ''Taste of Tuscany'' promotion earlier this year was a flop because it didn't underscore value enough. And a $1 price hike for its ''Festival of Shrimp'' at Red Lobster didn't go over well either. Sales figures fell 1.8 percent and 3.9 percent for the chains respectively in the quarter.
The company's results have suffered, too. In its latest quarter, Darden said profit rose 4 percent primarily because new locations boosted revenue. But sales at restaurants open at least a year — a key indicator of health because it strips out the impact of newly opened or closed locations — fell 2.6 percent from a year ago.
Darden has since vowed that affordable prices will play a bigger role in its marketing. During its road show of new Red Lobster menu items at 40 restaurants across the country, the company tinkered with prices to see which ones might stick; they found that $15 was an important psychological threshold.
''There's a difference between $14.99 and $15.50 and the difference is more than 51 cents,'' said Dave Pickens, the company president.
Of course, the chain is betting that there are times when customers are willing to pay a little extra: The NY Strip Steak & Rock Lobster Tail still costs $32.99. And a new ''Four-Course Feast'' comes with a soup, salad, entree and dessert; the meal cost $15.99.
Cee Chappell-Bates, a 50-year-old resident of Columbus, Ohio, says she'd be willing to tag along to Red Lobster with her husband and children more often if there were a wider variety of dishes.
''As a family, we've gone probably two or three times in the past year. But they've been known to go without me too,'' she said, noting that she hasn't liked the texture of most seafood since she was a kid.