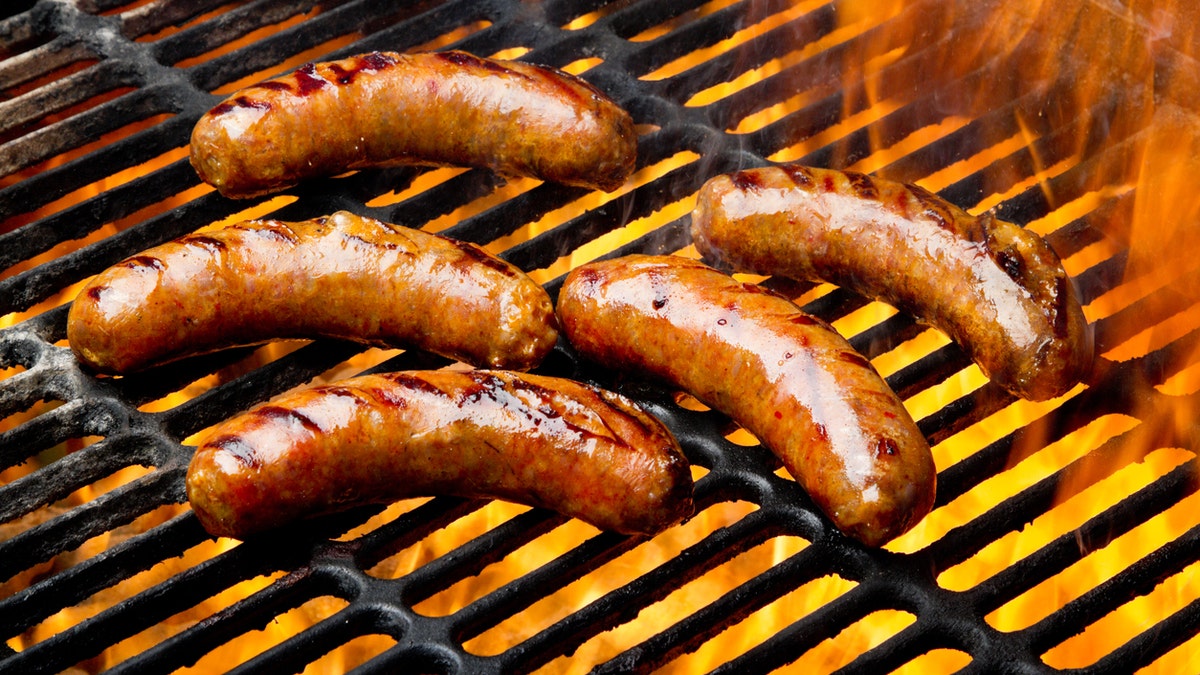 Maguire Meats butcher shop is shaking up how its patrons consume their cocktails by infusing its meats with classic drink combinations.
The latest is a Smirnoff vodka and Red Bull mixture that is infused into the sausage links. Keelan Maguire of Maguire Meats in Irvinestown, Ireland, told Belfast Live that this combination was the "craziest" one they could come up with, and so they went with it.
GRILLING HOT DOGS ON A RAKE IS APPARENTLY QUITE EFFECTIVE
It seems to be working out pretty well – in the same interview, Maguire said, "they seem to be very popular."
The Irvinestown butcher is not the only one in Ireland playing with their food. Over in Belfast, Mc Cartney's of Moira has several alcoholic meat options on their menu. They sell a staple beef sausage infused with Guinness and recently added two summer sausages – one with hard cider and another with gin and tonic.
The sisters, Sarah Price and Judith Millar, who run the Belfast establishment told the Belfast Telegraph their reasoning behind the new flavor ideas.
FOLLOW US ON FACEBOOK FOR MORE FOX LIFESTYLE NEWS
"We thought we would try and drum up a bit of interest with new sausage flavors," said Sarah Price. "I had this notion about gin and tonic as a flavor, as it's a very popular and cool and trendy thing at the minute."
From crazy to trendy, the boozy barbecue fixation seems to be only popular in the United Kingdom as of now. No word yet on if it's making its way across the pond to the United States – but it probably won't make it here before the end of barbecue season.