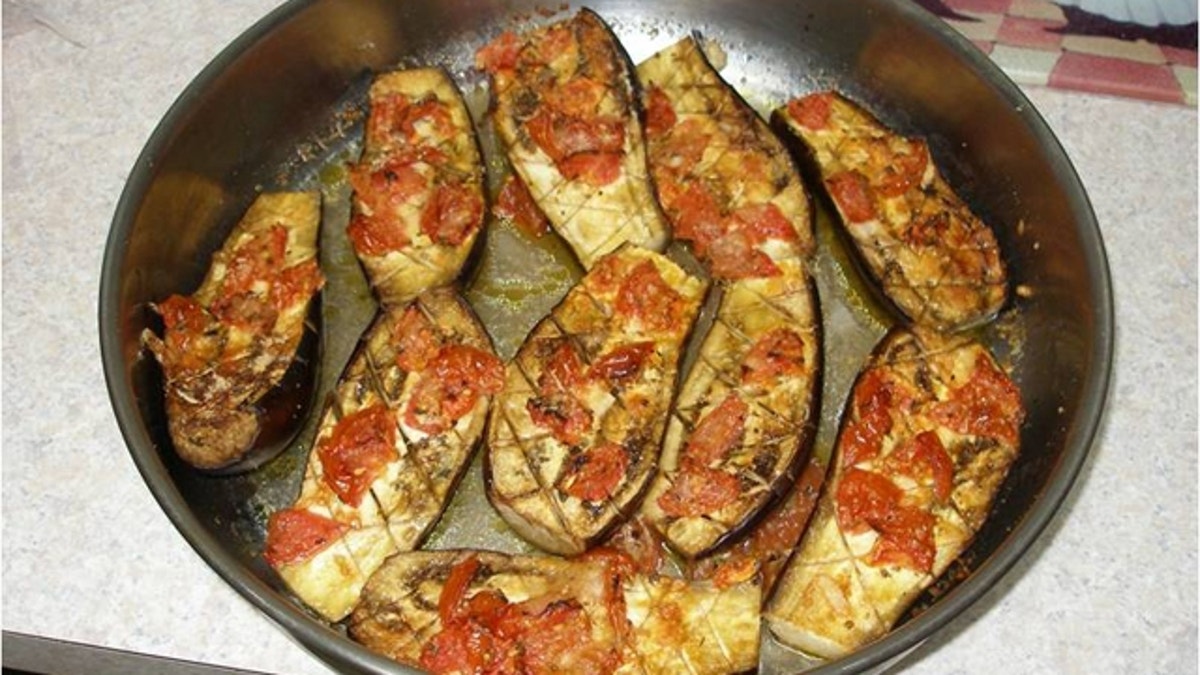 Below is are recipes from Zi Anna's Kitchen, a new cookbook by Anna Purificato Murray. Murray wrote the cookbook to raise awareness for breast cancer, which killed her sister Tina DiFava in 2010.
Baked Baby Eggplant
You will need:
4 baby eggplant, cut in halves
4 plum or vine ripe tomatoes, chopped into small pieces
3 tablespoons olive oil
Pecorino Romano or Locatelli grated cheese
Chopped fresh or dried basil
Salt to taste Cooking
Directions: Preheat oven to 350°. Arrange the eggplant halves on a baking dish. Score the eggplant diagonally, sort of like making "X's" so as to create grooves for the topping to get into. Top the eggplant with chopped tomatoes, basil, salt and cheese. Drizzle olive oil on top of each eggplant half. Bake covered for about 15 minutes and then uncovered for another 15 minutes or until a fork goes through the eggplant easily.
This is a great side dish. It's very easy to make and very easy to clean up.
String Beans and Potatoes

With this recipe, you will actually be preparing the string beans and potatoes at the same time in two different pots and then you will be combining the two in into one pot. If you want to save some time, you can boil the string beans the day before and leave them in your refrigerator until you are ready to make this dish.

You Will Need:

5 lb. bag of potatoes (Eastern, russet or red potatoes), peeled and cut into quarters or sixths if the potatoes are big.
2 cloves garlic
2-3 leaves of fresh basil or ½ teaspoon of crushed basil
2 tablespoons of olive oil
1 ½ cups pureed or crushed tomatoes
2 cup water * (add enough water to just cover the potatoes)
3 tablespoons salt (and then add more to taste)
3 lb. of string beans with the ends snipped. (You can find 2 lb. bags of ready snipped and cleaned string beans in the produce section of most supermarkets)

Cooking Directions:

Put at least four quarts of water to boil in large pot. Add one tablespoon of salt. When the water comes to a boil, add string beans.

Boil uncovered until the string beans are fork tender. Drain and set aside.

In a large saucepan over medium heat add olive oil and garlic. Soften garlic and then add tomatoes and basil.

Add the cut up potatoes and stir well.

Add water and salt.

Cover, lower heat to simmer and continue to cook for about 20-30 minutes, or until the potatoes are tender.

Once the potatoes are cooked, add the drained string beans to the pot with the potatoes.

Stir slowly so you mix the string beans with the potatoes, taste and add more salt if you need to.

Click here for more on how to purchase a cookbook.