Rapper Post Malone asks Twitter if meatballs are 'an fruit,' Bon Appétit responds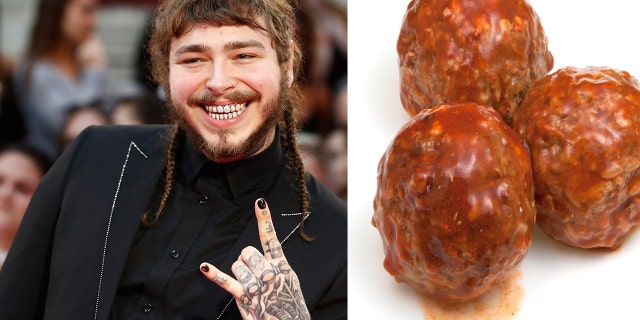 Bon Appétit has definitively answered a question that many may not know needed answering.
Early Monday morning, rapper Post Malone asked Twitter, "is meatball an fruit?"
'PAPA JOHN' SCHNATTER CLAIMS HE WAS 'PUSHED' TO USE N-WORD
Since the Grammy-nominated musician tweeted out the question at 1:38 am, more than 1,600 people have commented and nearly 25,000 have retweeted the inquiry as of Monday afternoon.
Some confirmed to Malone that meatballs were fruit.
Others merely took time to ask if other foods could be classified as something else, and show concern for the rapper's state of mind.
However, though many seemed split about whether or not a meatball is considered "an fruit," Bon Appétit stepped in to save the day as the authoritative voice on the matter.
FOLLOW US ON FACEBOOK FOR MORE FOX LIFESTYLE NEWS
Sorry, Post Malone, eating meatballs won't count towards your daily recommended two servings of fruit. Though pizza may count towards your vegetable intake.