Putin burger? New York restaurant denies Russian report that it sold Putin-themed hamburger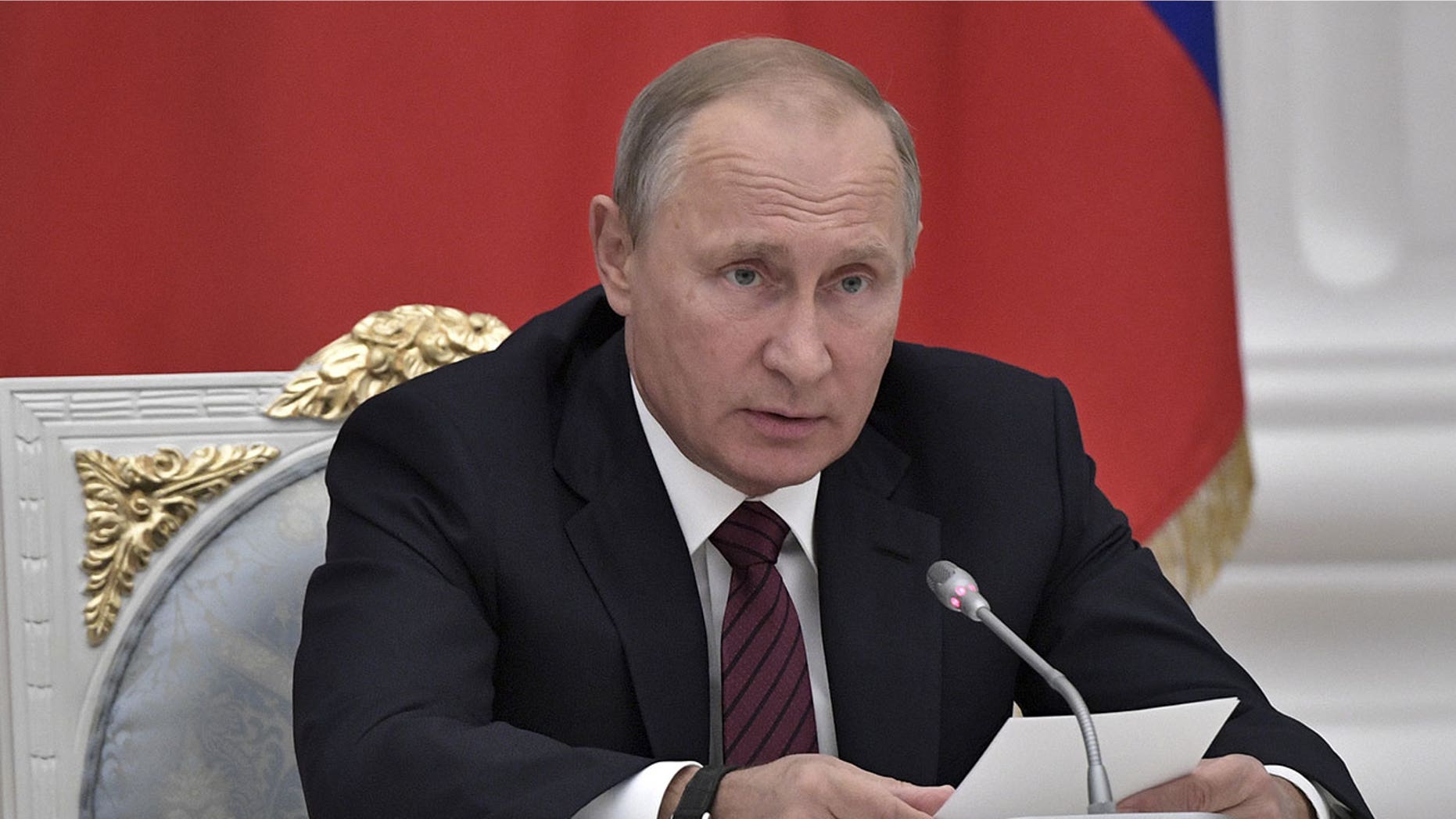 A New York City restaurant has denied reports that it was serving a Vladimir Putin-themed hamburger in honor of the Russian president's birthday on Oct. 7.
The story originally broke last week on Ruptly, a video-focused news agency operated by Russia's state-owned RT media outlet, which cited a waitress from Lucy's Cantina Royale in Manhattan as its source. In the video, the outlet reported that Lucy's was honoring Putin with a five-patty burger weighing exactly 1,952 grams, a number which celebrated the year of his birth, reports The Independent.
BURGER KING RUSSIA WANTS TO BAN 'IT,' CLAIMS IT ADVERTISES FOR MCDONALD'S
The segment also featured actual footage of a waitress delivering a large burger to a patron at Lucy's, filmed inside the restaurant itself. According to The Independent, the waitress even provided details of the "Putin burger" during the clip, although the video has since been pulled by Ruptly.
The manager for Lucy's Cantina Royale says he has no idea why this video was made, but insists that Lucy's "disavows the statements made in the video, which are false," according to a statement obtained by The Independent.
"Lucy's Cantina Royale was subject of a hoax involving Vladimir Putin's birthday. Our restaurant has never celebrated Vladimir Putin's birthday in any way, shape, or form, and has never offered a 'Putin Burger,'" manager Tim Ryan said.
HAMBURGER HELPER CLAPS BACK AT TWITTER USER OVER 'WIFE MATERIAL' COMMENT
Ryan was also asked if he believed the video was produced as part of a staff members' school project and somehow found its way to the Russian media outlet, but he declined to answer. He did, however, confirm that the employees who took part in the hoax "have been suspended pending investigation."
It's not clear how many of Lucy's employees were suspended, but the Independent reports that the video also contained testimony from two "barmaids," one of whom praised Putin as an "outstanding politician and political leader."
Ruptly, too, has since questioned the validity of the report, and issued a statement to that effect after a reporter for the Moscow Times uncovered the hoax.
"The report was carried out by individual employees and not the restaurant itself, which, regrettably, compromised the accuracy of this video," Ruptly wrote.
FOLLOW US ON FACEBOOK FOR MORE FOX LIFESTYLE NEWS
A spokesperson for the Kremlin, meanwhile, has only said that the government has more pressing matters to attend to, and hasn't "gotten around to burgers yet," per the Moscow Times.