Pumpkin spice consumption increasing each year, says food-tracking app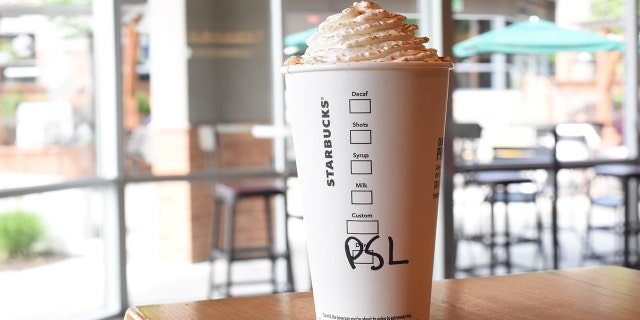 NEWYou can now listen to Fox News articles!
Whether you can't stand or can't get enough of all things pumpkin, the gourd of the season seems to have officially infiltrated each and every food group. It's not just your imagination that pumpkin spice-flavored everything seems to be getting more and more popular each year: a new report from popular food tracking and weight loss app Lose It! has officially confirmed your suspicions.
Analyzing data from their three million plus monthly active users, Lose It! found that not only are increasing numbers of Americans eating and drinking pumpkin spice flavored goods each year, but also companies are expanding their offerings to feature the autumn's most festive fruit.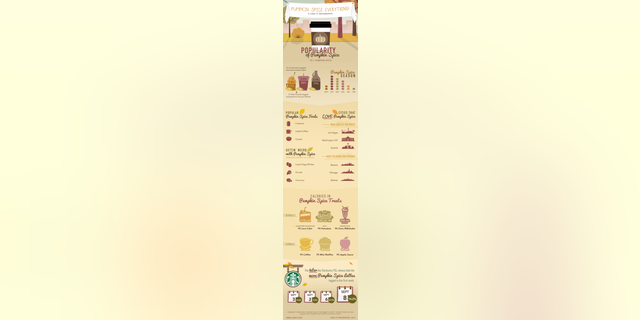 MCDONALD'S INTRODUCES LINE OF BOTTLED COFFEE BEVERAGES
What's more, this pumpkin uptick has been happening steadily for over five years. In 2014, 10 percent of all items logged were flavored with pumpkin spice. In 2015, that number jumped to a whopping 22 percent and remained almost as high in 2016 at 19 percent, according to LoseIt's exclusive findings, summarized below in an infographic.
As expected, the data indicated that the most-logged pumpkin spice foods include creamer, hot and cold cereals, breakfast breads, protein powder and – no surprise – coffee. The weirdest pumpkin spice foods logged include egg whites, gouda and hummus.
STARBUCKS BARISTAS FORM 'SUPPORT GROUP' IN PREPARATION FOR PUMPKIN SPICE LATTE SEASON
Further, pumpkin spice goods satisfy the sweet tooth of certain cities more than others. Lose It! found that Boston residents log the most pumpkin spice items annually, followed by Chicago and Atlanta.
In addition, while Lose It! reports that October is the most popular month to munch on a pumpkin spiced snack, the earlier in September that Starbucks pushes up the annual launch date for their infamous Pumpkin Spice Latte, the more customers order it.
FOLLOW US ON FACEBOOK FOR MORE FOX LIFESTYLE NEWS
While the onslaught of festive pumpkin products leaves may leave many fatigued — as the autumn season does not officially begin until September 22 — the business of pumpkin spice is no laughing matter. Between food and other products, Forbes estimated the pumpkin spice industry to be worth over $500 million.
That being said, may the festivities for the plump, orange and omnipresent fruit, commence.