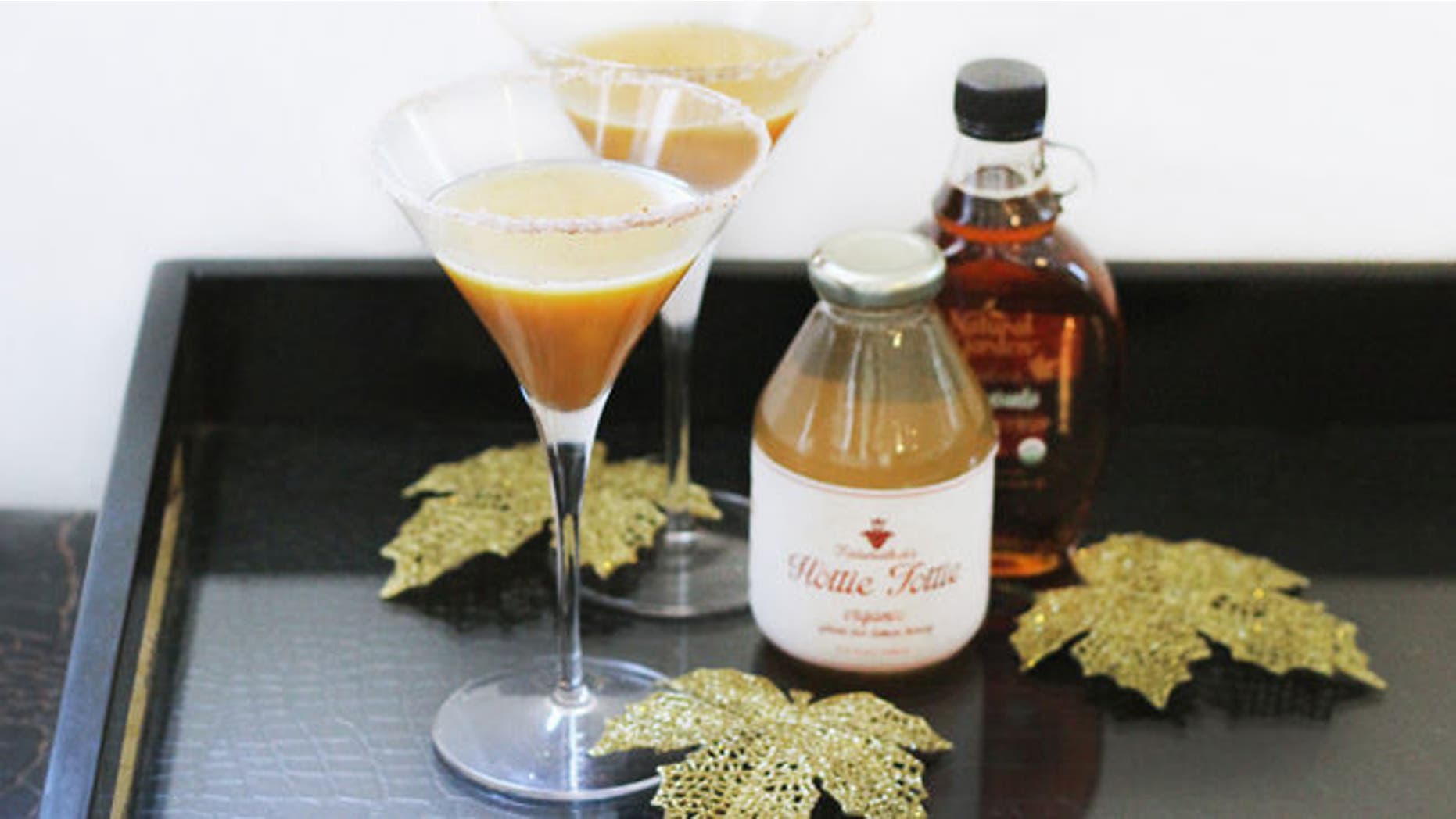 This guilt-free cocktail is pumpkin in a glass, and will get you in the spirit of the holiday season. Hottie Tottie uses organic fruit to make delicious, low calorie cocktails and drinks.
Cook Time:
Prep Time:
Total Time:
Servings: 1
Ingredients:
1 tablespoon sugar
1/4 teaspoon pumpkin pie spice
3 tablespoons organic vodka
2 tablespoons almond milk
1 tablespoon organic canned pure pumpkin puree
1 tablespoon maple syrup
1/4 teaspoon pure vanilla extract
A splash of Green Tea Lemon Honey Hottie Tottie
Preparation:
Combine the sugar and ⅛ teaspoon of the pumpkin pie spice on a small plate. Dip the rim of a chilled martini glass in water, then dip in the sugar to coat. In a martini shaker filled with ice, combine the vodka, half and half, pumpkin puree, maple syrup, vanilla extract, Hottie Tottie and the remaining ⅛ teaspoon of the pumpkin pie spice. Shake vigorously, then strain into the prepared glass.