Protesters call for restaurant to remove foie gras from menu: 'It's not food, it's violence'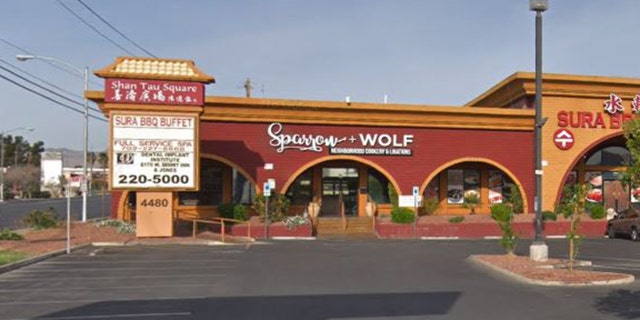 Animal advocates have taken to the streets to protest a Las Vegas restaurant that serves foie gras.
Animal Action protesters stood outside Sparrow + Wolf restaurant with signs advocating for the removal of the controversial food, which is a spread made from duck or goose liver after the animal has been force-fed for several days.
CHEF WHO CARVED MEAT DURING ANIMAL RIGHTS PROTEST SAYS HE 'JUST KIND OF SNAPPED'
"It's not food, it's violence!" read one of the signs.
Another man with the group reportedly yelled "Your mom likes meat," to passing cars as a form of protest.
"It's not going to stop; we have to change the agenda, we have to change the thought process," Darren Lara of Animal Action Las Vegas told KTNV. "It's about the education, exposure and disruption."
FRENCH BUTCHERS SEEK GOVERNMENT PROTECTION FROM 'MILITANT VEGANS' ACCUSED OF VANDALIZING SHOPS, CAUSING 'TERROR'
The restaurant owner, Brian Howard, told KTNV that protesters have gone beyond picketing on the street — they have also discredited his business and harassed his family.
"I'm being called a murderer, my son's photos on my Instagram are being taken and I'm being told I'm killing him with cancer," says Howard to KTNV.
Supporters of the restaurant came out to counter-protest and called out the animal advocates.
"If your goal is to educate, then why are you holding a business hostage?" one restaurant supporter said.
FOLLOW US ON FACEBOOK FOR MORE FOX LIFESTYLE NEWS
The dish has been hotly debated in other states because of its method.
The expensive food is made by force-feeding ducks or geese for 12 to 17 days to expand the size of their liver, and give the food its buttery texture, before the animals are killed. The typical method involves placing a 10- to 12-inch tube down the bird's esophagus to deliver large amounts of food.
In California, foie gras was banned in 2012, legalized in 2015, and then banned again in 2017. Foie gras producers and chefs are currently appealing the ban.
Howard said he has no plans to remove foie gras from the menu.