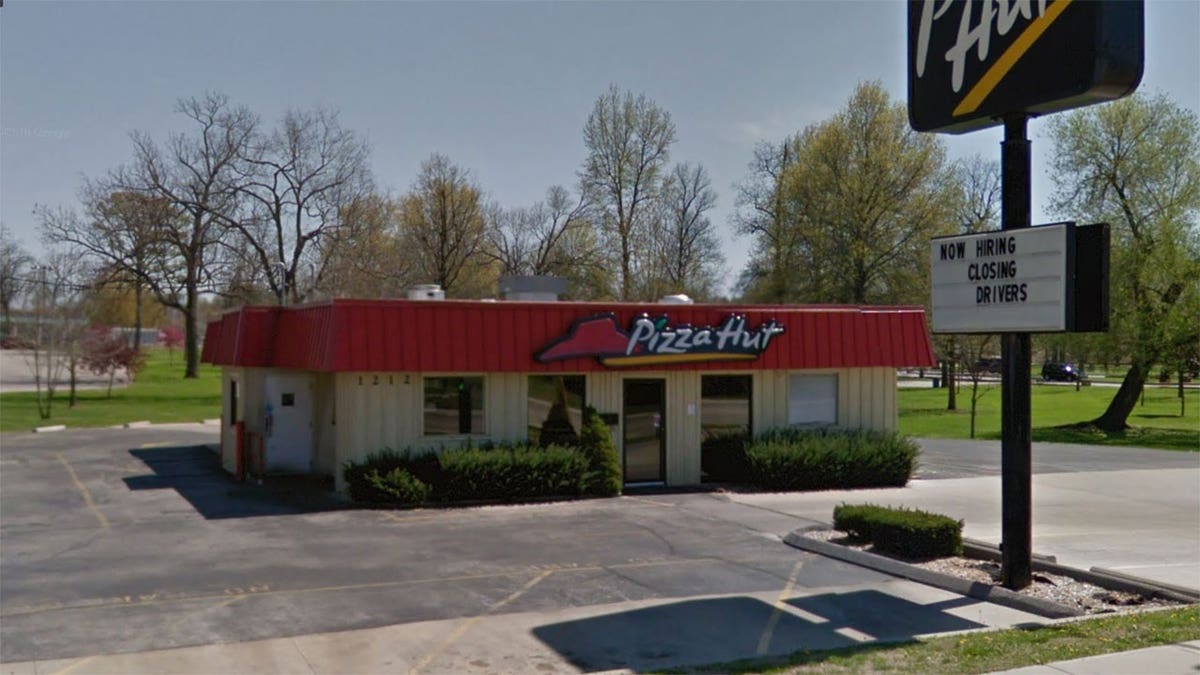 A Pizza Hut deliveryman in Springfield, Mo., says he's worried he'll lose his job after fending off a robber in an "old-fashioned gunfight" earlier this month.
William Hotop, 31, told the Springfield News-Leader his Pizza Hut location had just closed when an intruder smashed through the glass door and began fumbling for something inside his hoodie.
PIZZA HUT EMPLOYEE PEPPER-SPRAYS CO-WORKER AFTER ARGUMENT ABOUT TOPPINGS
Hotop, knowing there was a gun stashed inside the restaurant, darted toward the firearm. So when the intruder produced a gun and aimed it in Hotop's direction, the two men began firing at each other.
"It was a good old-fashioned gunfight," Hotop told the News-Leader. "I protected [Pizza Hut] like it was my home."
Hotop says he eventually chased the robber from the premises, firing off the gun a few times in the process. Neither Hotop nor the two other employees on-duty were injured, the News-Leader reports, and the restaurant was not robbed of any money.
According to Hotop, however, Pizza Hut has since suspended him without pay, and fired the manager who was on-duty that evening.
In a statement to Fox News, Pizza Hut did not confirm the suspension or firing, but did confirm that the employees were placed on leave during the investigation.
"The local Pizza Hut franchise is fully cooperating with the Springfield Police Department as they continue their investigation, but want to stress that the security of its team and the community is of utmost concern," the company wrote in a statement. "As in any case involving a police investigation, the employees involved are on leave of absence while authorities gather information."
FOLLOW US ON FACEBOOK FOR MORE FOX LIFESTYLE NEWS
Hotop, meanwhile, says he fears further repercussions because of a prior felony conviction which prevents him from carrying a firearm — even though the gun he used on Sept. 12 wasn't his.
"I can't believe that after I protected the store, I'm basically losing my job," said Hotop.