Pizza Hut employee pepper-sprays coworker after argument over toppings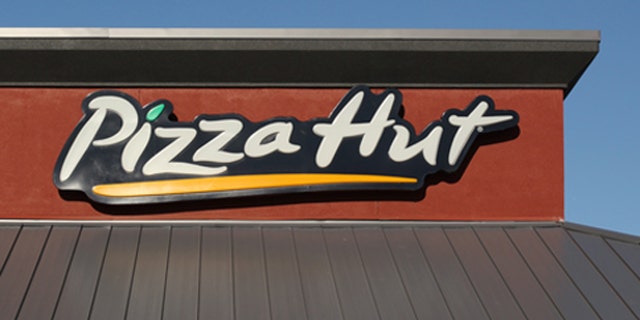 A dispute over pizza toppings ended badly for all involved at one Georgia Pizza Hut restaurant.
After a particularly intense verbal altercation, Anderson Ramon Lewis, an employee at the pizza chain in Sandy Springs, pepper-sprayed his coworker-- and now there's a warrant out for the attacker's arrest, reports the Atlantic Journal-Constitution.
Witnesses of the altercation told police that Lewis confronted the victim about the way she was placing cheese and pepperoni on a pizza, telling her she needed to "go home or get fired."
PIZZA HUT LOSING MARKET SHARE TO DOMINO'S, PAPA JOHN'S
The argument continued when the employee reportedly responded to Lewis by telling him he wasn't her manager. Lewis began threatening the worker's husband and even brought up the employee's recently deceased brother, according to the Atlantic Journal-Constitution.
Police said the general manager of the store attempted to resolve the conflict by separating the employees, and told Lewis that he needed to leave the store. However, according to witnesses, he later returned to the Pizza Hut, and started spraying his co-worker with pepper spray. He was reportedly aiming for her face but ended up hitting her in the arm.
Lewis then wrote his address on a napkin and slammed it on the counter, telling the victim that if she wanted to fight, she could find him at that location. On his way out, he also threw pizza and dough on the floor.
FOLLOW US ON FACEBOOK FOR MORE FOX LIFESTYLE NEWS
The policeman responding to scene then attempted to contact Lewis after the incident. However, when he called the number provided, a man answered the phone and said not to contact him again from a blocked number or he wouldn't answer, before hanging up.
As of Wednesday, police were still looking for Lewis.