'Pioneer Woman' Ree Drummond names the one food you'll never find in her kitchen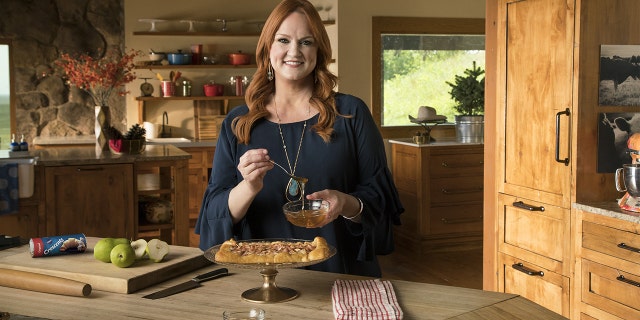 NEWYou can now listen to Fox News articles!
We all have foods we hate, and celebrity chefs are no exception.
No matter how creative their dishes, there are some ingredients they refuse to include in their recipes. Giada De Laurentiis, for instance, will never cook with green peppers. Ina Garten can't stand cilantro. And Andrew Zimmern won't eat walnuts or oatmeal.
PIONEER WOMAN REE DRUMMOND IS OPENING A HOTEL NEXT TO THE MERCANTILE
So when we asked Pioneer Woman Ree Drummond — who was recently named the face of the newly revived Pillsbury Bake-Off Contest — if there were any ingredients she considers off-limits in her signature dishes, we weren't surprised to learn she has a strong aversion to at least one food in particular.
"Bananas. That's the only ingredient that's off limits and it's because of me. I have a restaurant in my small town and there's not a single banana in the joint anywhere," she said.
Drummond even dedicated an entire blog post to her hatred of the fruit back in 2011. "I hate, abhor, loathe, and recoil at the sight of bananas," she wrote. "I've disliked them my entire life, even when I was a baby," she wrote. "I am unabashedly anti-banana. I wear it like a badge. It's part of my identity."
AIRLINE PASSENGER ASKS FOR GLUTEN-FREE BREAKFAST, GETS A SINGLE BANANA
Drummond and her husband Ladd own and operate The Mercantile, a restaurant, bakery, general store and deli in her small town of Pawhuska, Okla. The TV chef revealed The Mercantile gets around 6,000 customers a day — in a town with only 3,500 people — with as many as 15,000, on occasion.
While you won't find anything with banana on the menu, you'll find plenty of other items, including hearty options like The Cattleman's Breakfast, complete with steak, eggs and a biscuit, chicken fried steak and tomato soup with grilled cheese dippers.
FOLLOW US ON FACEBOOK FOR MORE FOX LIFESTYLE NEWS
The couple also announced they're working on opening a hotel next door, which is currently being renovated. Once complete, the "boarding house" will feature eight guest rooms — and, in all likelihood, not a banana in sight.