Picture of lonely grandpa eating burger after grandkids ditch dinner goes viral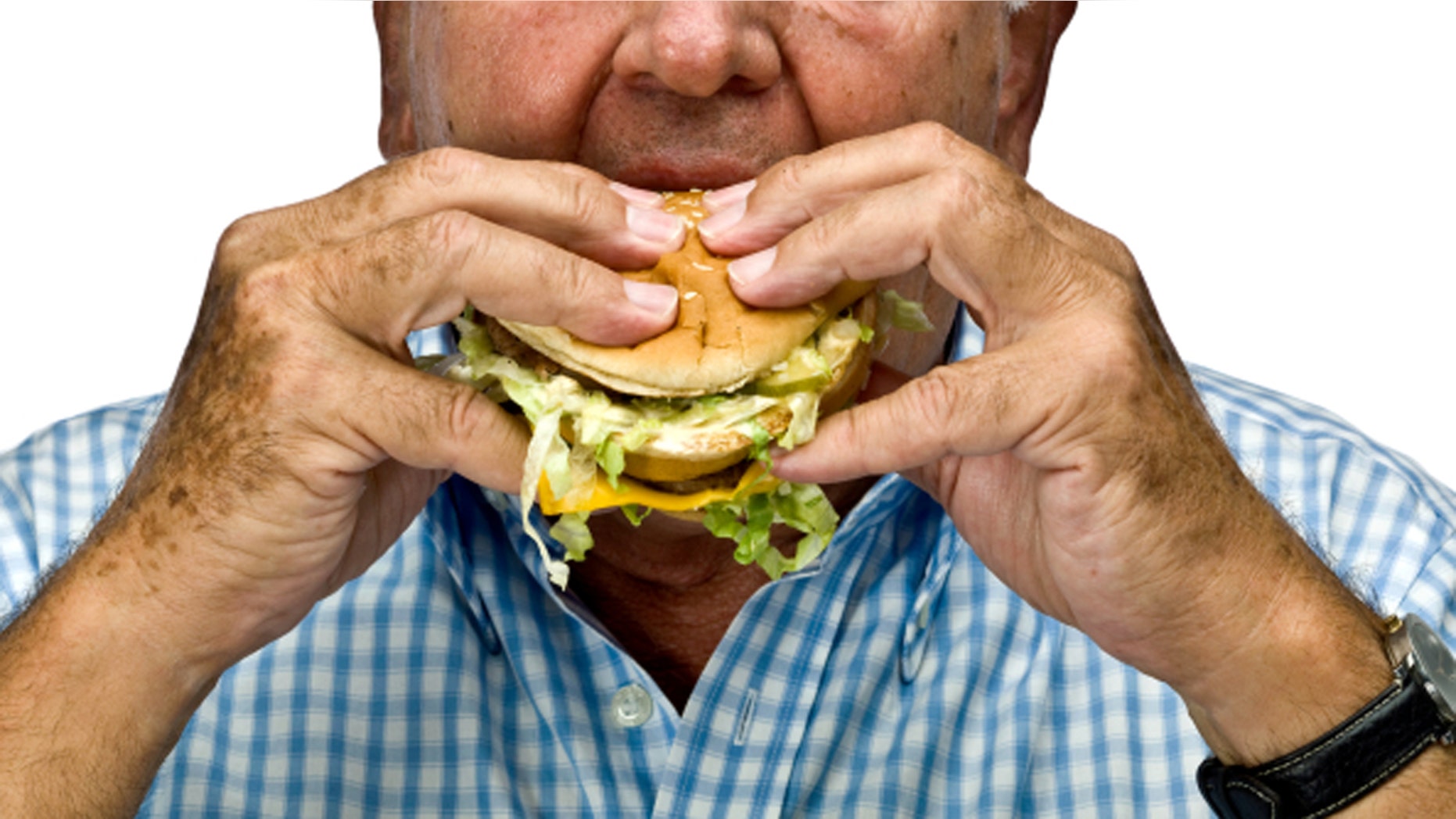 A photo of a sad grandfather eating a hamburger dinner by himself has gone viral thanks to the heartbreaking story behind it.
On Wednesday, Kelsey Harmon, a college student from Oklahoma, tweeted a photo her grandpa—whom she calls "papaw"—looking forlorn while eating a burger.
"Dinner with papaw tonight…he made 12 burgers for all 6 grandkids and I'm the only one who showed. (crying emoji) love him," Harmon posted.
The post tugged at the heartstrings of many people across social media, lamenting that the sad dinner time tale made them miss their own grandparents.
Many turned against the five other grandkids who stood up their grandpa.
One of papaw's other grandkids, Brock Harmon decided to pay his grandfather a visit Thursday and even enjoyed one of his burgers. He posted a pic, assuring the Internet that his grandfather had forgiven him, and despite his new found fame, hopes younger people will visit their relatives.
"For those of you that your grandparents around," Harmon relayed, "call them, tell them you love them. Make an effort to go see them."
But many said the second meal was too little too late.
Kelsey Harmon has since assured her followers that her grandfather is ok and he still loves his grandkids.
By Friday morning, the original picture had been retweeted over 130,000 times and liked by over 200,000 users.