Perdue to change chicken-slaughtering practices, introduce 'gas stunning' at facilities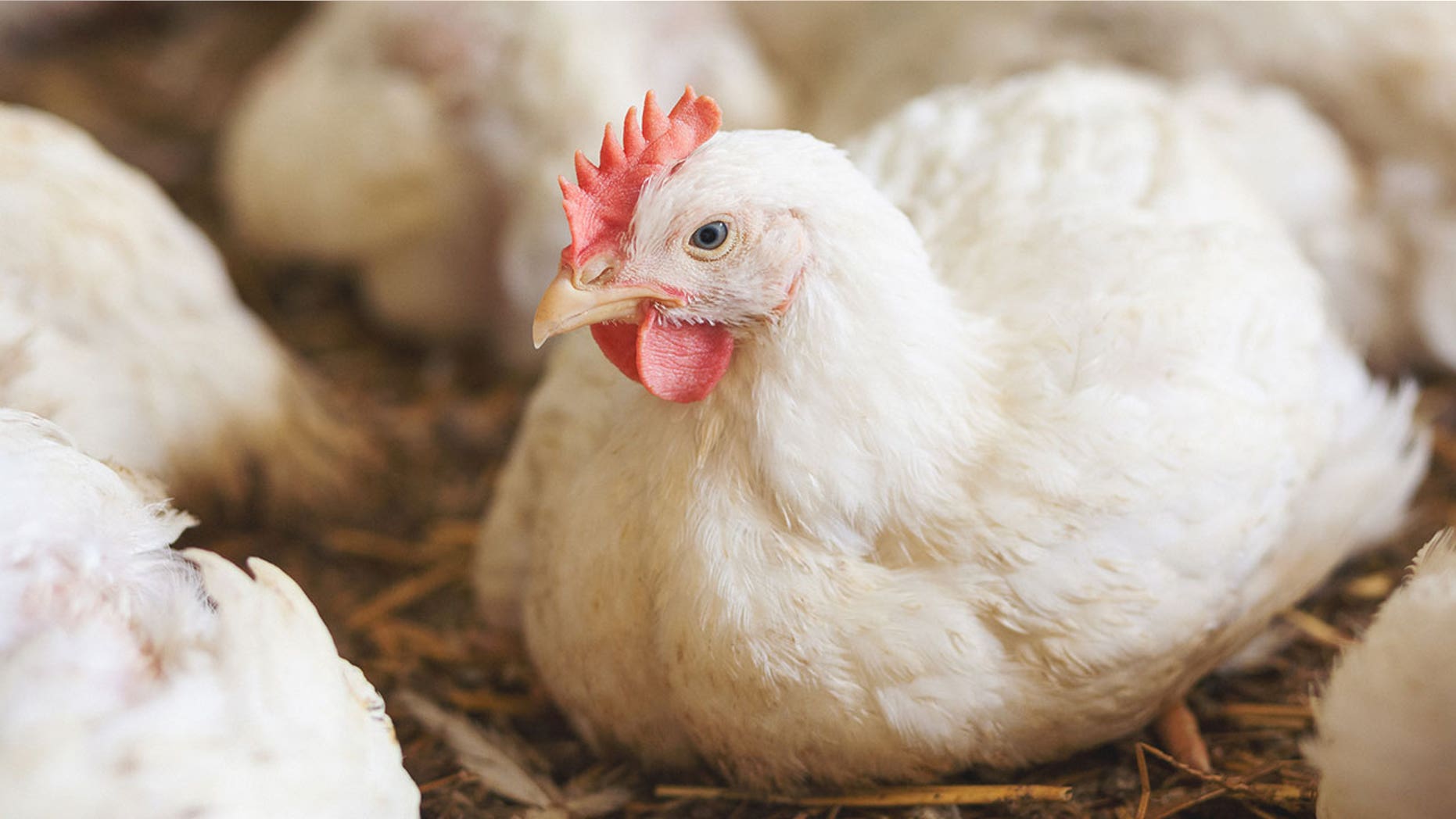 Perdue's entire business model is predicated on raising and slaughtering chickens, but that doesn't mean the company is completely callous to the well-being of those birds.
In Perdue's first annual progress report on animal welfare, released on Monday, the Maryland-based company outlined plans to improve conditions for the chickens in its slaughtering facilities.
"This is a big change for our company as well as the industry," said Perdue Farms chairman Jim Perdue in an interview shortly before the report was released, according to The Baltimore Sun.
WHAT IS 'MECHANICALLY SEPARATED' CHICKEN?
The progress report detailed several of Perdue's upcoming efforts to improve the lives of its birds, including: more floor space and outdoor space for the chickens at its processing facilities; giving the birds at least six hours of darkness, as well as more natural light; third-party monitoring of the facilities; and, perhaps most notably, the increased use of controlled-atmosphere stunning — or "gas stunning" — which desensitizes the chickens to pain before slaughtering, per a press release from animal rights group Mercy for Animals.
"There are a lot of reasons for us to move forward on better care," Perdue told The Portland Press-Herald. "It's good for the chicken, farmer and the meat."
It's also good news for the consumer, reports Mercy for Animals. According to a nation-wide survey conducted by the group, more than three quarters of consumers felt that supermarkets "should require their suppliers to improve the manner in which they raise and process broiler chickens."
FOLLOW US ON FACEBOOK FOR MORE FOX LIFESTYLE NEWS
The Herald, too, reports that Perdue is likely trying to appeal to millennial shoppers and the changing tastes of the consumer.
Perdue Foods originally announced plans to improve its practices in June 2016, after a series of meetings with the Humane Society of the United States.
Perdue says the company will expand its "gas stunning" practices at a Delaware facility in November before rolling it out at other facilities.