Pappy Van Winkle Jell-O shots go for $10 at Louisville bar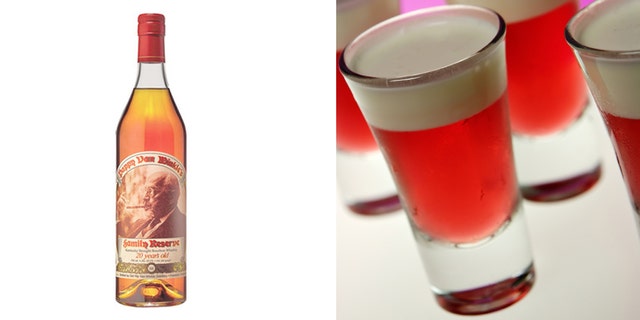 In the ultimate high brow-low brow mashup, a Louisville is now offering Jell-O shots made with the highly coveted Pappy Van Winkle bourbon.
To celebrate its first year in business, Meta decided to up the ante on its artisanal cocktail menu. Most regular-sized cocktails on their current menu are priced at $10—which is also the cost of the new petite Jell-O shot. The owners say the idea behind the stunt is to use the high-end spirit in a totally new way.
"It's a way to have a little fun with how ridiculous it's gotten," Jeremy Johnson, Meta co-owner, told Insider Louisville. "Just because it's expensive, it doesn't mean it's the best stuff on the market."
The bar is planning to use two bottles of its annual allotment in the mini drink promotion—which should equate up to 150 shots.
But if you're looking for classic gelatin flavors like cherry or lemon-lime, think again. Meta will be serving a "high-end" shot similar to a jellified Old Fashioned. Johnson says Meta has offered Jell-O shot versions of other classic cocktails like the Negroni.
Meta stocks 12, 15 and 20 year Pappy, which will also be served neat or on the rocks, up to $25 a pour.
"I have a smart-ass comment about everything," Johnson said. "The hoops we've had to jump through to get just a little bit [of Pappy Van Winkle] is ridiculous. So this is a fun way to say, 'Don't forget about the other bourbons out there,' and also to celebrate Pappy time."