Panda sex causes surge in Tokyo restaurant's stock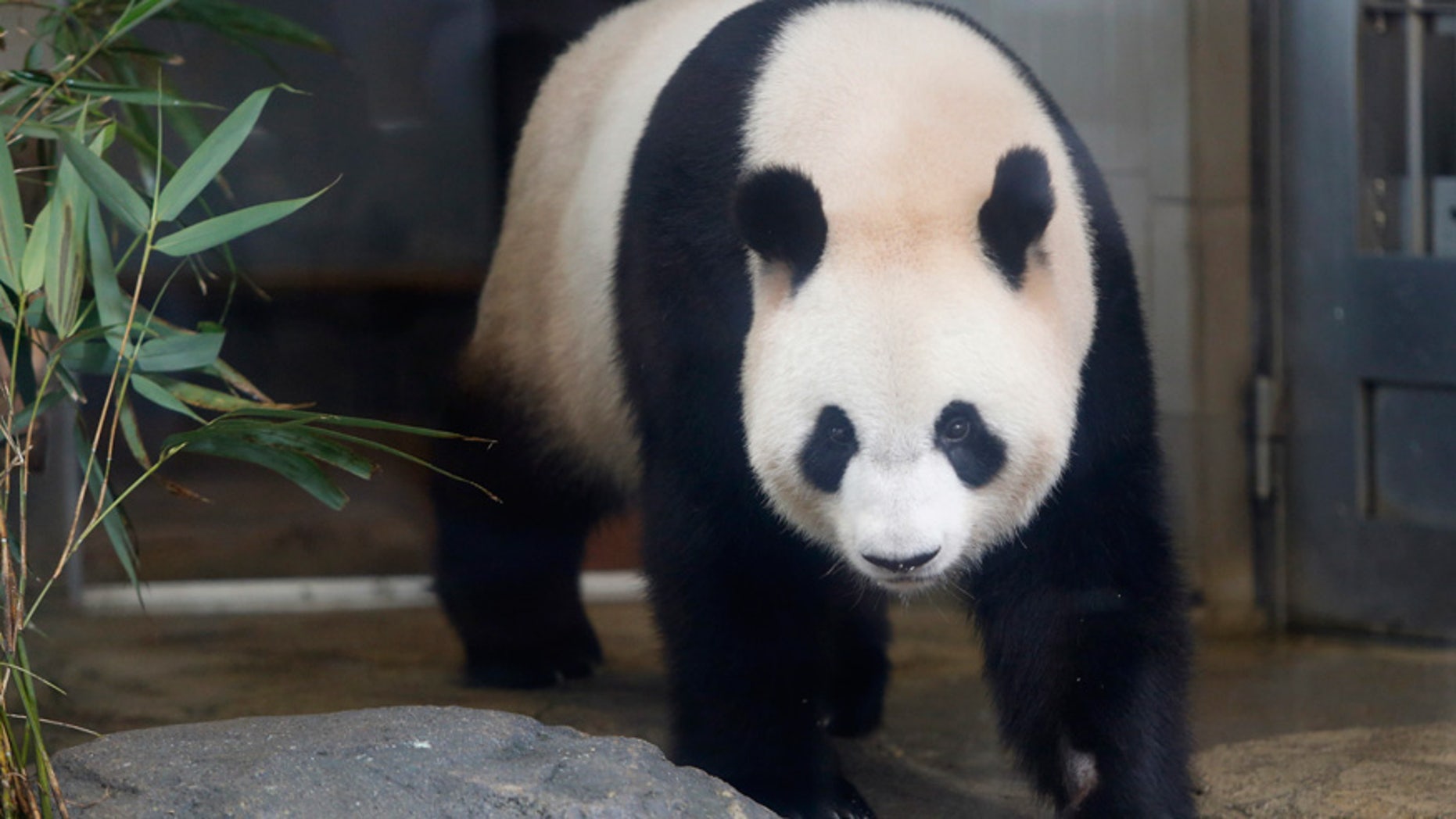 When giant pandas Ri Ri and Shin Shin mated for the first time in four years at Tokyo's Ueno Zoo Monday, they gave hope to many that the panda population would continue to increase.
A nearby restaurant, however, was excited for a completely different reason.
Shares of Totenko Co., a company that operates a Chinese restaurant near the zoo, surged 9.9 percent thanks to Ri Ri and Shin Shin's 52-second sexual encounter, reports Bloomberg.
The company's stock also saw a 2.9 percent increase in trading volume by the end of day.
TEXAS PIZZERIA FIRES EMPLOYEE WHO WROTE ANTI-COP NOTE ON RECEIPT
According to Bloomberg, Totenko's stocks also experienced similar swells when Shin Shin gave birth to her first offspring in 2012 (it died of pneumonia shortly afterward) and when she was falsely thought to be pregnant in 2013.
The stock's current surge is thought to be the result of investors' hopes for renewed tourism in the area, as it's been previously reported that Shin Shin and Ri Ri have been responsible for boosting the area's economy to the tune of $89 million annually.
The two giant pandas, now 11, were first brought to the Ueno Zoological Park from China in Feb. 2011, and live separately on the grounds. But since mating season runs from Feb. to May, and they seemed "to be in the mood for love" after staring at each other through a fence, zoo officials halted public viewing and allowed them to come together, reports the Agence France-Presse.
FOLLOW US ON FACEBOOK FOR MORE FOX LIFESTYLE NEWS
"We let the two be together at 8:06am (2306 GMT Sunday) and confirmed they mated for 52 seconds from 8:48am," the Ueno Zoo announced in a statement.
While the status of great pandas was previously listed as "endangered" by the International Union for Conservation of Nature, the species was upgraded to "vulnerable" in Sept. 2016.
Still, there are thought to be less than 2,000 in the wild.