Pamela Anderson ditches 'sexy vegan' restaurant project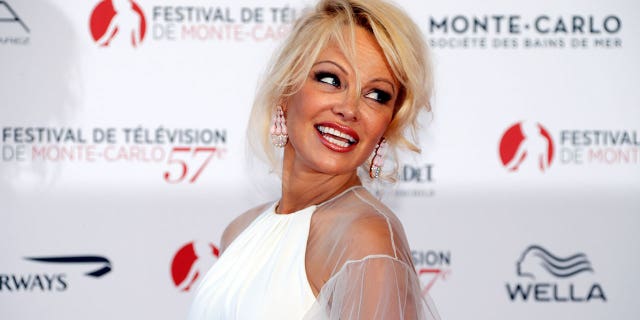 It's been just over a week since Pamela Anderson and restaurant partner Christophe Leroy opened a vegan pop-up eatery near Saint-Tropez, but the experience has already left a bad taste in Anderson's mouth.
On Wednesday, Anderson announced on her blog that she's taking her name off the project, and will no longer be involved with La Table du Marche by Pamela, which opened on July 4 in Ramatuelle, in southeastern France.
BILL MURRAY CRASHES GRAND OPENING OF BROOKLYN RESTAURANT
"I have disappointing news. Due to circumstances out of my control, I have to remove my name from the collaboration with Christophe Leroy," Anderson wrote in the post, which she also shared on Instagram.
The devout vegan didn't give a specific reason for pulling out of the project, but explained that the restaurant — which she described as "a sexy vegan experience in my favorite village" — did not "meet expectations or agreements."
The former "Baywatch" actress, 50, also wrote that she "cannot condone the mistreatment of staff — or complete lack of respect."
La Table du Marche was first announced in June as a "festive, glamourous and vegan" collaboration between Anderson and chef/restaurateur Leroy. At the time, Anderson described the partnership as a "dream come true," with Leroy allowing the pop-up to exist in the space that housed his Moulines de Ramatuelle restaurant.
According to a separate blog post published shortly before the official announcement, Anderson had also invited French President Emmanuel Macron and his wife to dine at La Table du Marche, in the hopes of discussing Julian Assange, her current boyfriend.
"Join me on the day I open the doors, and we will sit and eat good food and discuss what can be done for Julian," Anderson wrote on June 17. "France could display its strength, and so could you, if you give Julian asylum."
FOLLOW US ON FACEBOOK FOR MORE FOX LIFESTYLE NEWS
In Wednesday's post, Anderson apologized to followers, telling them she's "extremely disappointed" at how the restaurant project played out. However, she claimed she'll soon find other "creative ways to help animals and vulnerable people all over the world."