Owners of 'Breaking Bad' house put up fence to stop fans from tossing pizza on roof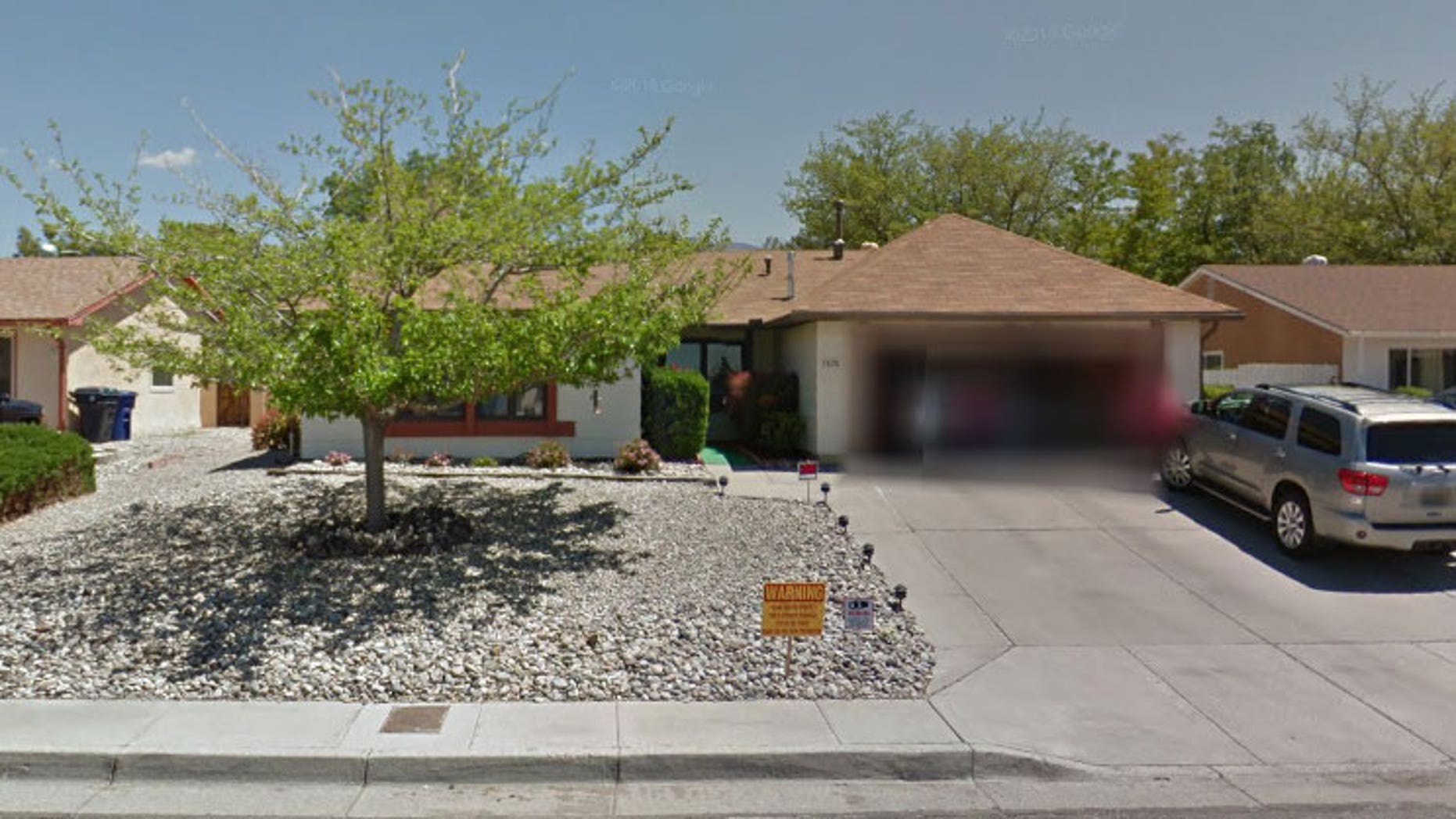 The owners of the New Mexico house that appeared on "Breaking Bad" have reached their "breaking" point, because they're sick of people tossing pizza on their roof.
The homeowners of the Albuquerque home that appeared in the popular AMC series reportedly endured years of people visiting their house and throwing pizza on the roof, mimicking a scene when drug kingpin Walter White angrily threw a pie on top of the garage.
MAN SETS RECORD AT PUMPKIN WEIGH-OFF WITH 2,363-POUND GOURD
The also say many visitors attempting to steal a rock from the property as a souvenir.
Joanna Quintana, the daughter of the homeowner, told KOB4 on Tuesday she lost count of the tourists that come to the house.
"They feel the need to tell us to close our garage, get out of the picture, you know — tell us what to do on our own property," Quintana told the news station.
Frank Sandoval, who runs "Breaking Bad' RV Tours in the area, said he's taken pizza pies off the roof.
"We hear about it on a daily basis, so much so that we've gone up on the roof to pull pizzas down," Sandoval said.
Quintana said her mother has finally reached her breaking point, and is now installing a six-foot high iron fence to keep the unruly fans off the property.
"We feel like we can't leave because when we do, something happens and that's ridiculous," Quintana said, adding that visitors have already attempted to go around the construction to get a better picture.
Paul Siddell, who drove to the house from Tuscon, Ariz. just to see the former movie set , told KOB4 he enjoys seeing it in person.
"This is almost like this stuff really happened in these houses," he said.
FIREMAN FIRED OVER 'RACIALLY INSENSITIVE' WATERMELON
The house appeared in "Breaking Bad" as the Whites' residence. The infamous pizza-throwing scene became such an issue for the homeowners that the show's creator, Vince Gilligan, begged fans in 2015 to stop recreating the scene.
"We're hearing from her that folks are wandering onto her property and they are being rude to her when she comes out when she basically says to them, 'You're on my property,'" Gilligan said on the "Better Call Saul" Insider podcast. "And they're throwing pizzas on [the] roof and stuff like that."
"There is nothing original or funny or cool about throwing a pizza on this lady's roof," Gilligan said. "We love our fans, but we don't love those fans. I don't even consider them fans."