Over 100 Arby's fans showed up to get 'permanent' free sandwiches for life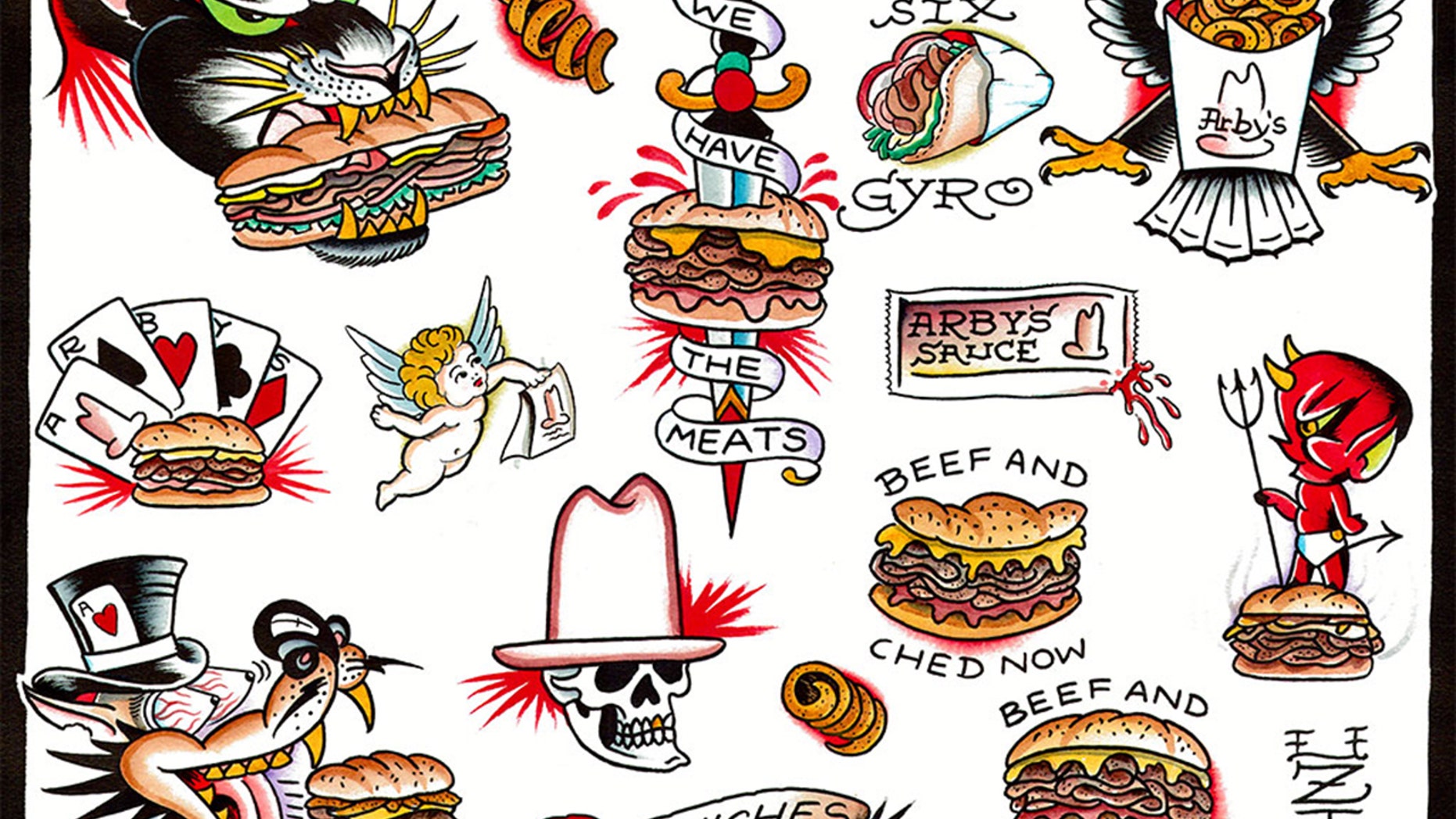 Over the weekend, Arby's promised its super fans free sandwiches for life – in the form of permanent tattoos.
"Nothing shows more dedication and commitment to something than inking it on your body. That's why Arby's is going to help sandwich fans showcase their commitment by giving them a free sandwich for life – in the form of a tattoo," Arby's said in a statement to Fox News announcing the event.
ARBY'S APOLOGIZES FOR SIGN DEFACED WITH RACIST AND MISOGYNISTIC SLURS
The meaty chain teamed up with Port City Tattoo in Long Beach, Calif., for the event, which took place Saturday and saw a turnout of over 100 ink-hungry Arby's fans.
Over the course of nine-and-a-half hours, people ushered in and out of the tattoo parlor, picking from a flash sheet of Arby's-approved images.
FOLLOW US ON FACEBOOK FOR MORE FOX LIFESTYLE NEWS
Though out of the 15 or so image choices, there were some clear favorites. The cartoon wolf with bulging eyes eating a sandwich, the panther eating what appears to be a club sandwich, and the dagger announcing "We have the meats" were the most popular tattoos of the day.
The free tattoo day only last Saturday, but for those still hungry for some fast food art, Arby's is leaving the flash page up for enthusiasts to download and take to their local tattoo artist to get their own full priced "sandwich for life."