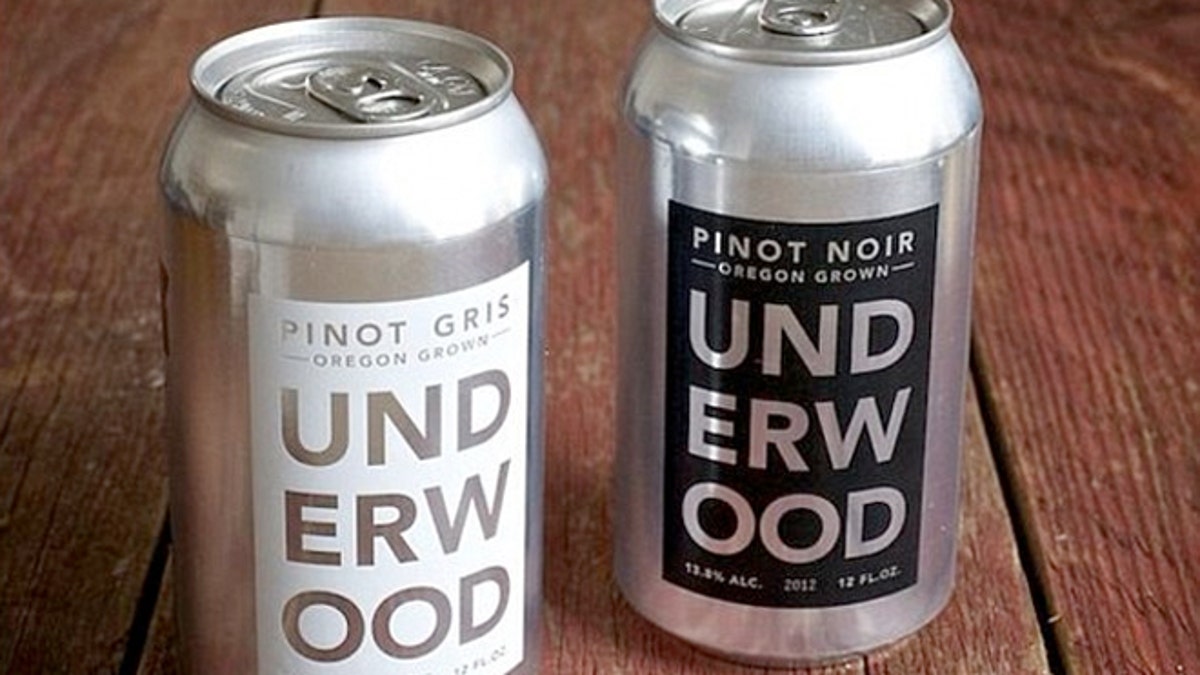 Like the thought of chugging Pinot Noir out of a beer can?
An Oregon-based wine producer thinks that customers will.
Union Wine Company has released an Underwood Pinot Noir and Pinot Gris in 12-ounce cans to try and encourage the "beerification" of wine among consumers, reports Fast Company.
While there are many wines sold in beer cans today, those cans tend to be slimmer and more delicate. Union Wine's beer-style cans are fatter and resemble the ones used for the likes of Budweiser and Miller Light.
The company's owner, Ryan Harms said they've already tested out the new cans at a Portland food and wine festival and found they were a hit.
He said he wanted the wine to be part of everyday events. "We wanted to come up with a product that embodied our company's philosophy of making great craft wine minus the fuss," Harms told Fast Company.
On the back the can reads: "We believe what goes into the glass is more important than the type of glass it is being poured into."
Harms not only hopes to attract a new breed of consumers with his cans, they will save the company around 40 percent on its packaging costs.
Each can will sell for $5 each, a bit pricier than a can of beer. But after all it's Pinot baby.