Olympian Chris Mazdzer shows off Olympic-level pizza eating skills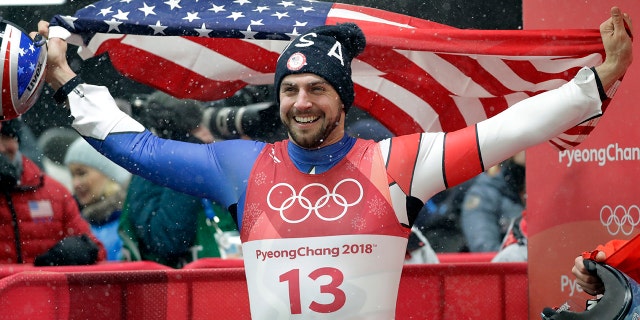 If pizza eating was a sport, one Olympian just proved he has what it takes for the gold.
On Sunday night, Chris Mazdzer won a silver medal, taking the first medal in men's singles luge for the United States in history at the PyeongChang Winter Olympics.
However, his impressive skill down the ice track isn't the only thing that people were talking about.
THE MCDONALD'S IN OLYMPIC PARK LOOKS JUST LIKE AN EXTRA VALUE MEAL
The day after his incredible victory, the self-described goofball went for pizza with fellow members of the US Olympic team, and showed them up by eating his entire slice in one bite.
Those on social media were taken back by the skill and tweeted out their support for Mazdzer's eating abilities.
One wrote on Twitter, "I'm not sure what accomplishment I'm more impressed by."
Another wrote, "Someone get that guy a pizza sponsorship."
FOLLOW US ON FACEBOOK FOR MORE FOX LIFESTYLE NEWS
"TWO-Olympic medal worthy skillsets!" one tweeted.
"Don't try this at home. He is a pro! Congrats!!" another wrote.
Mazdzer seems to be enjoying his silver medal victory from the previous day. On Instagram the medalist took time to thank his friends, family and coaches for the support.